Cairns has been delivering big fish in numbers for the last week or so. But how good is it to be able to enjoy out of your trailer boat?!?
Rhys Moore and crew had an awesome day yesterday doing just that. Tools down at 10am, baits in by 1pm, and caught 3 – a 300,400,100 on his little boat Great Northern – and had the big one bite 3 times at the back of the boat but the bait was fouled (tried to switch it onto a fresh bait but it only wanted the u shaped Queenie). I shot this photo of them in action top from nearby where we were also fighting.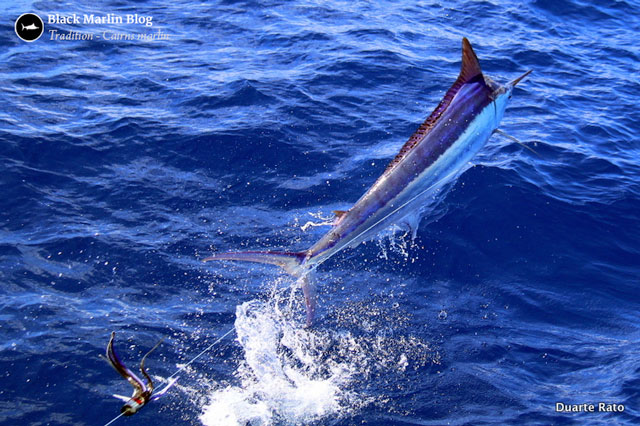 After an incredible seafood and meat extravaganza at 1770 in Cooktown Capt. Tim Richardson's Tradition headed back out with Duarte and his new lucky anglers Carl and Lowtjie First day of another 7 day trip and 3 from 3 , the biggest 800 lbs, and also had a small one try to eat the laser pro trying for a tuna.
Capt. Tim Dean back on Calypso also caught another two, jumped another off and broke wire on another deep down which was a good fish. Had another crash bite small one who couldn't do it right. Pretty good action filled day!
Captain Hayden Gretten on The Outlaw got a 150lbs and 600lbs for his wife Lee Fretten, her first time on the reef and all in the first 2hrs of fishing!
I also snapped this shot below of private boat Hell Yeah on a reasonable one near us above and below is a shot from Tony on Duyfken of his fish from yesterday's report that they fought for four hours.