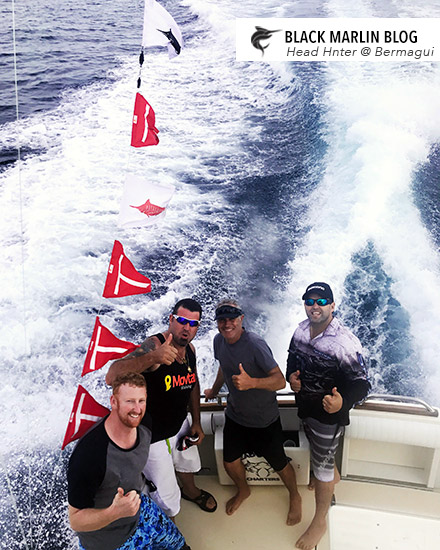 Fishing continues to be most consistent off Bermi this year and Nathan Brown's Head Hunter has been plugging away and racking up the numbers!  Just this week they tagged 3 stripes and 1 black on Wednesday and then another three stripes yesterday.
Nathan says there's a bit of a crowd out there fishing most days so he's been intent on finding his own water and the hard work is paying off with 3-4 fish a day.
As Darren previously reported, Nathan agrees and reports there are quite a few blacks among them with the fish all around the 80-120kg mark (for HH anyway) along with the usual 60-90kg stripes and a few nice standouts at well over 100kg.
Pics above and below!