While its been a disappointing season for a few of the more northern hotspots, Bermi has been consistently good this year.  When the local operators are too buy catching to report, you know the fishing is good!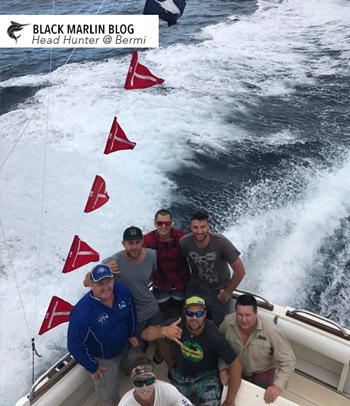 One who's is running on adrenaline now after some really good fishing of late is Nathan Brown's Head Hunter who tallied up 20 striped marlin for the last 5 days.
They then added another 2 on Tuesday and then another 2 again yesterday (Wednesday).
Nathan says that there were a couple of days of 5 and 7 fish thrown into the mix plus several double headers including one on 20lb – of which they got both!
The week before they were 13 from 6 days.
Nathan says good news for those still planning to fish with it being so consistent he can't see anything changing soon. The bait levels are still very high plus it's getting to the time for seeing some blue marlin and yellowfin as well!