While the fishing was pretty hot all along the coast, it was hard to ignore the big numbers coming in from Bermi once again – the hot spot of 2017 without a doubt.
Head Hunter Charters' Nathan Brown tells me that while the fishing has been excellent over the last few weeks, it was particularly hot over the Easter weekend. Since his last report he's released another 29 striped marlin and 1 black marlin from 13 days fishing. They are seeing a lot of bait balls and with a lot of traffic on the water, it has been rather chaotic!
All things considered Nathan says he hopes to see this run through until next month at least. As usual, the later season striped marlin are of the bigger variety with many fish being 100kg or better plus the odd blue being caught also.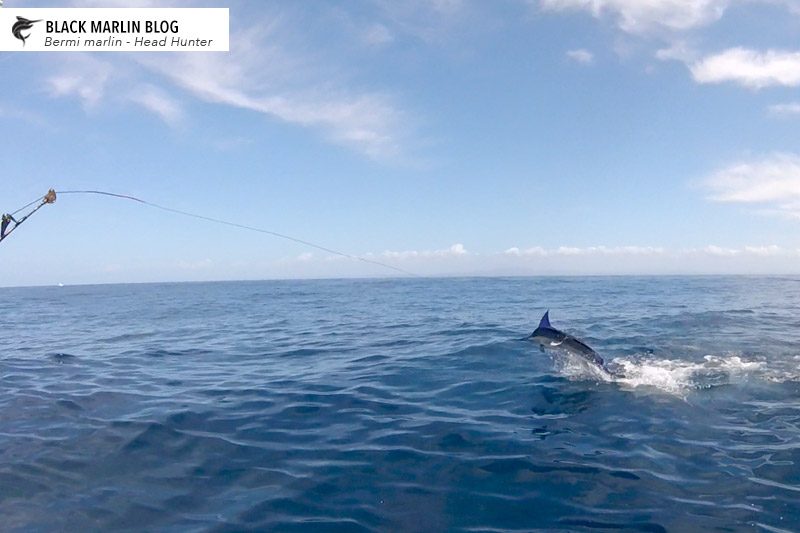 Another having a hot run in 2017 with numbers that are nothing shy of fantastic is Darren Buttigieg in his trailer boat Happy Hour. Darren says he's not never seen this many fish at Bermagui at this time of the year. He says that marlin are playing hard to get and he is only catching a very small percentage of what he is marking on the sounder – but still some great numbers with 12 released in the last 3 days of fishing. But above that, Darren says he marked over 60 fish on Monday alone!
Potentially there is too much bait for the boats to get a look in on some of the fish. His season is not over yet. Stay tuned!
In fact, Bermi Bait and Tackle are also reporting some awesome results beyond the weekend including another trailerboat Whitewash who fished yesterday for an 11-11-9.