Updated for Day 3: Well it seemed like a slower day overall but still the same number of fish tagged (12 tags). Capt. Chris "Sharky" Miles on Levante made the call to head north of the Palms where boats had had success in the Lucinda comp and it paid off adding three tags to put them into the lead going into the final day.  And the top of the leaderboard is now looking pretty cramped!
Total points after Day 3 (unofficial)
Levante 6000
OB1 5000
Emma Kate 5000
Elderado 5000
Ina Meeting 3000
Reef Raine 2000
Job Site 2000
Hardline 2000
The Chapel 2000
Nautical Blue 2000
Reel Crazy 1000
Good luck all for the final day. Looks like the weather is getting a bit fresh to make things interesting :-)
---
Updated for Day 2: More fish showing up for the fleet on Day 2 and a few more marlin among the mix.  12 billfish for the day (6 marlin, 6 sailfish)
OB1 was unlucky to only convert 1 of a triple header of sails right before cease fishing. [But I'm told there were very tiny ;-) ] But their 3 tags on Day 2 have put them into the lead.  Reef Raine joined the scoreboard with 2 sails on the morning sked.
Unofficial Point Score after Day 2:
OB1 5000
Emma Kate 4000
Levante 3000
Reef Raine 2000
Job Site 2000
Hardline 1000
Elderado 1000
Ina Meeting 1000
The Chapel 1000
And photo at top the actual fish that Wade Medill fought on Kiama for 6 hours on Day 1. What a fight!
---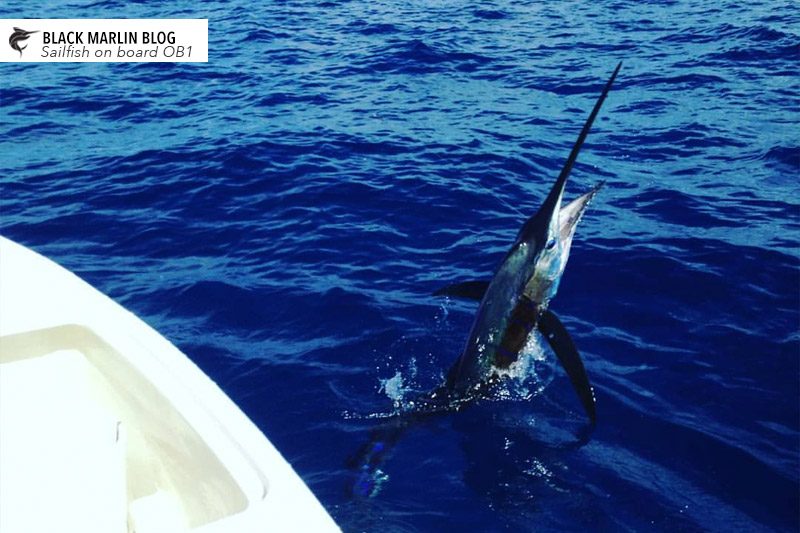 Day 1: Mackay's Colborne family lead out of the blocks on Day 1 of the Mike Carney Billfish Challenge in Townsville yesterday. Although it was the O'Brien Boats team on OB1 who were first onto the scoreboard with a sailfish, Emma Kate soon after tagged the first black marlin and then another black and a sail to take the lead  with 3 tags.
OB1 added a second sail later in the day to put them into second. But overall is was a long day between bites. And again more sails than blacks. But we know that a day can turn it all around so hopefully the fish show their presence today!
Unlucky for the team on Kiama who spent 6 hours fighting an estimated 3-400lb black on the tournament light tackle 8kg line class!  The fight encompassed two skeds and everyone was pulling for them but it was not to be!
Big fish do show up on the light tackle grounds on occasion. Some of you will remember these photos I took (below) of a fish fought on Utopia during the 2006 comp. That fish and stories of the just-missed tag shot live on!! Click to enlarge.
First Day unofficial point score is:
Emma Kate 3000 (2 x sailfish, 1 x black marlin)
OB1 2000 (2 x sailfish)
Hardline 1000 (sailfish)
Levante 1000 (sailfish)
Elderado 1000 (black marlin)
Bevan Jones on Catalyst fished yesterday with Scott Blain, Mossman born and bred, who is a keen angler mostly chasing bottom species. Yesterday was his first day fishing for marlin and he struck gold with 3 nice blacks fishing the Fitzroy grounds. Bevan said they had the whole place to themselves!! Photos below.