A few reports catching up have come in overnight. Starting with Capt. Steve Ahlers' Hellraiser with a report from crewman Tony Carpenter as well as more great pics. Tony reports finishing up another trip into town on changeover last night with good mate 82 year old Pat McCotter back again for 5 days. The caught 7 fish up to 800lbs. More good fishing!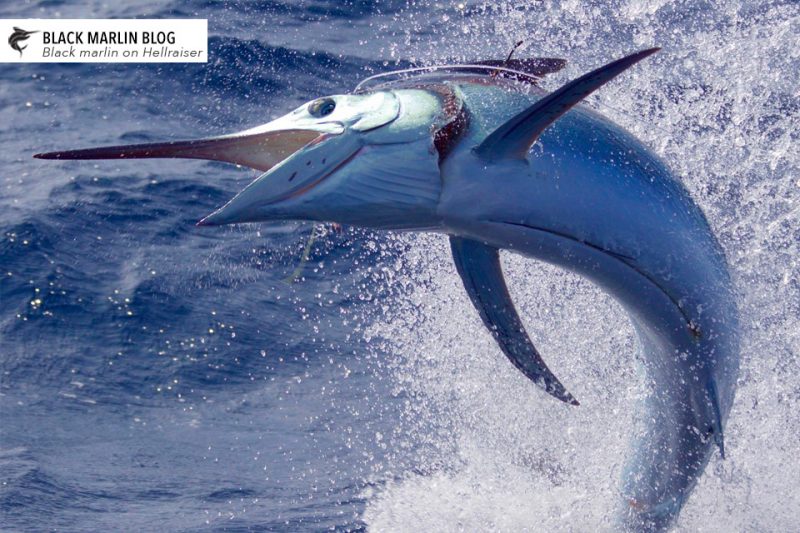 And report from Onsite's Capt. Daniel Klein who says that after getting a bite or 2 a day out of small ones for the last couple of trips, they finally got a 950lb-er yesterday from a double header.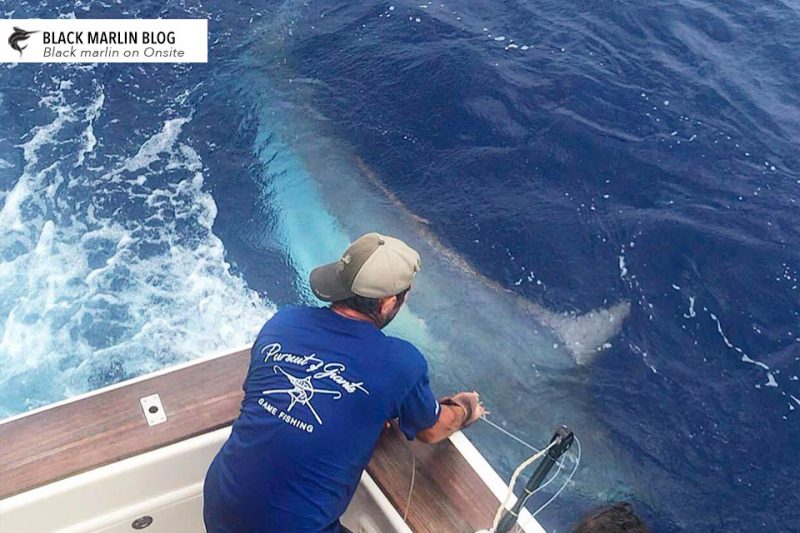 Updated: Capt. Ross Finlayson on Top Shot reports an 1128lb black marlin yesterday caught on a lure. More to come.
And now that he is back on shore, Jay Edwards can look back on his weeks on deck on Absolute. Jay says that he "had a big couple of weeks on the Absolute with good people now good friends. The stats were 13 days heavy tackle fishing for 15 black marlin. Boated 1188 pound black and released a 900, 700, 650 and 500 pounder with the rest being great fun little ones up to 450.
We managed to win the Lizard Island Tournament by a couple of fish and disqualified the 1188lb-er. My first Lizard win and to do it 1 up on a private boat was pretty cool.
This was a great effort for the team of relative newcomers to heavy tackle fishing. Including 3 incredible ladies and 3 first time chair anglers. They all did exactly as instructed and we fared well for it. Brenton and Rex gave me great help on the deck while Pete did a great job on the wheel. The ladies where fantastic anglers. And Brenton did ok in the chair as well (haha).
Thanks Pete and Sheridan Yates, Rex Adam Newcombe, Brenton Fetterplace, Annissa, Stephanie Salway for a great time!"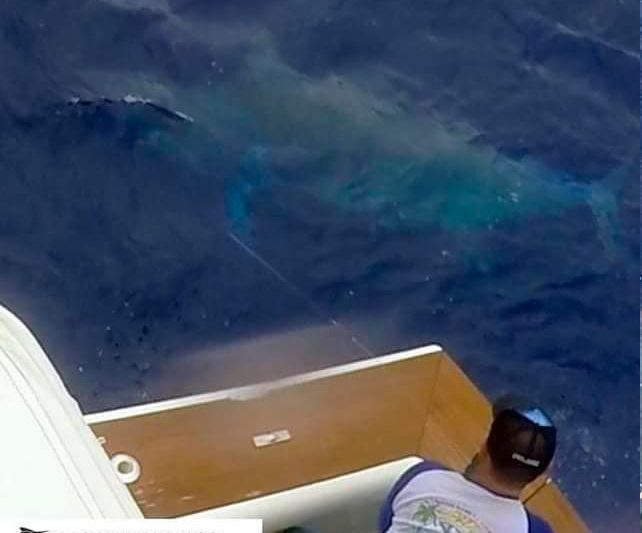 And from Fraser:
NPSGFC's Gary Ryan reports he and wife Anne are on their way back to Port Stephens after cruising the GBR in their Lightwave sailing Catarmaran for the past 5 months. Gary said they left Lady Musgrave Island (after 5 days) Monday and got to Rooney's Point where they saw  kayakers catching  marlin. One bloke had 3 for the afternoon. They headed down Hervey Bay Tuesday trolling a pusher with no hooks and Anne teased  4 little blacks right to the back steps. Great fun. 2 of them were about 500mm body size. Good reports in the leadup to the Hervey Bay Tournament.