The 2017/18 season has come to a big end with Capt. Brett Alty's Mistress finishing agonisingly shy of the 200 marlin mark with 199 culminating with a 1 from 5 on the juvenile blacks on the final day of the season. Still a sensational tally from 92 days fishing made up of 150 blue marlin, 29 striped and black marlin heavy tackle as well as 30 black marlin light tackle.
While fishing went a bit quieter over the moon, there has been some good fishing at Fraser Island again this winter with the juvenile blacks inshore and some of the Sunshine Coast GFC fleet have been getting amongst them as well.
Over in the west the lighter tackle bite is well and truly on as well with both blacks and sails inshore at Exmouth. At Coral Bay, Adam Cotrell's Sea Force tells me the water has cooled but they have still been raising fish heavy tackle deeper when breaks from bottom fishing allow. The fish are averaging 300lb and have been a little deeper than normal. A Seaforce crew also put in a full day for a 3-2-2 with a 350lb black and suspected stripe. There have also been a few reports of striped marlin lately just north of Coral Bay in deeper water.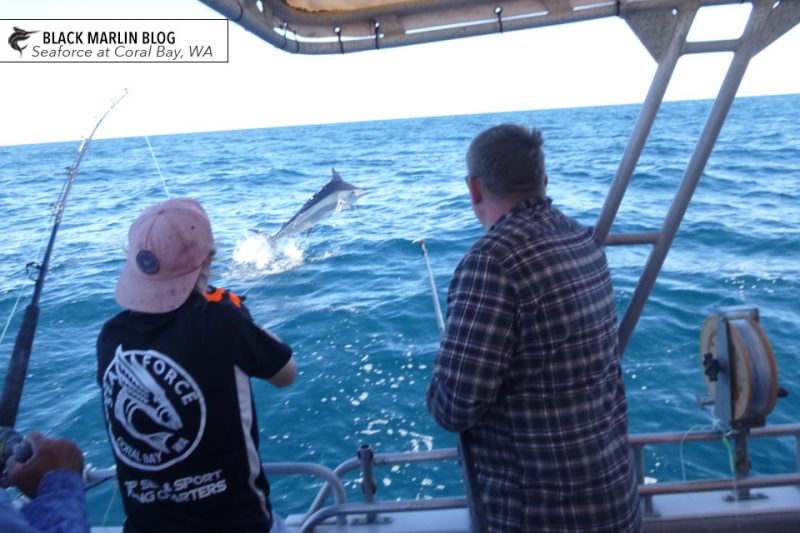 Off Dampier the sails are also around in numbers and hopefully getting better leading up to King Bay GFC's tournament in August. Scott MacGowan on Wench had a great day on the water yesterday going 15-9-7 on sails with Toby Mason and Jack Clarke on board.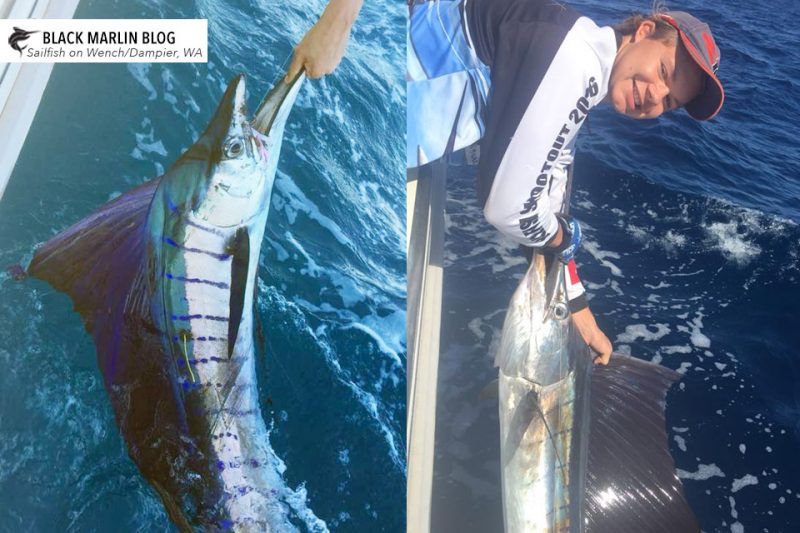 Bluewater Boats & Gamefishing Issue 132
On sale from: 5th July 2018
Tuna are one of the toughest and most exciting of all gamefish, but do you know how they achieve such speed and power, or understand how to fight against it? Dr Paul Hardy-Smith details how they work. Two BlueWater exclusives also reveal how the world's second-largest swordfish was recently landed in Australia, and the secret techniques used by a master professional for catching huge narrow-barred Spanish mackerel. You'll then discover where to find an even larger species of mackerel, plus you get two exciting boat tests, a review of Mercury's ground-breaking new series of offshore outboards and a whole lot more.