North Queensland: Heavy tackle has begun with Cairns local Tom Hinrichs getting their first black marlin at Linden Bank on Friday (smaller fish) on board Platinum.
Meanwhile there are light tackle fish still being caught with Capt. Luke Fallon's KEKOA kicking off their light tackle season post-refit on Friday with two little blacks.  Jason on Marlin Brando was also out Friday morning for a couple of hours and jumped off a small black out behind Green Island. And Ribbons' Sharon Leptig released a birthday black marlin yesterday on Capt. Mark Parkinson's Black Label on the way back from baiting fishing on the reef.
The Innisfail Game Fishing Club Billfish Tournament starts later this week with fishing on the three days 6-8th September.
Western Australia:  Scott Macgowan has done it again on The Wench with 15 sails released yesterday off Dampier.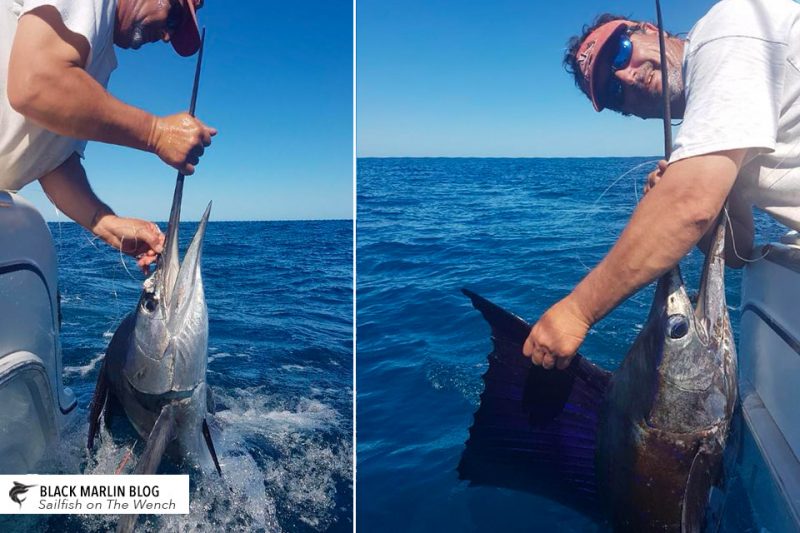 Meanwhile more sailfish off Weipa (catch up report from the previous week) in the leadup to their comp September 28-October 2.  Ben "Notso" Bright tells me that they were in great numbers when he was with Darren when fly fishing for the day (Thursday), tagging 4 on fly, another on a pitch and missing a further 5 (at least) bites on fly. Last weekend it was great see many non club boats out there, Get N Any went a loooong way south to find good numbers, tagging 8 in 2 days, while most other boats in closer saw no bait at all but still tagging up to 4 per day while others fishing nearby not seeing a fish. Some effort by a couple boats during the week for zeros. It's a fishery that keeps you guessing, however Ben says the weather has been consistently awesome!
Wellsys Tackle – Featured Products for marlin season

Maruto SS1920-2X Short Shank Fishing Hooks
 When it comes to fishing hooks for game fishing there are many great options. Here is one we think is a little underrated! While best suited to skirted trolling lures as a single or double hook rig on light to medium line classes for light tackle game fishing they are strong enough to hold larger pelagics if you happen to hook one and make a great small lure option for barrel sized tuna!
Strong stainless steel construction for durability in the saltwater environment.
Super sharp out of the box for easy penetration on light tackle. Can be easily re-sharpened as required.
Try them now. Click here. Or as a Wellsys custom rig here.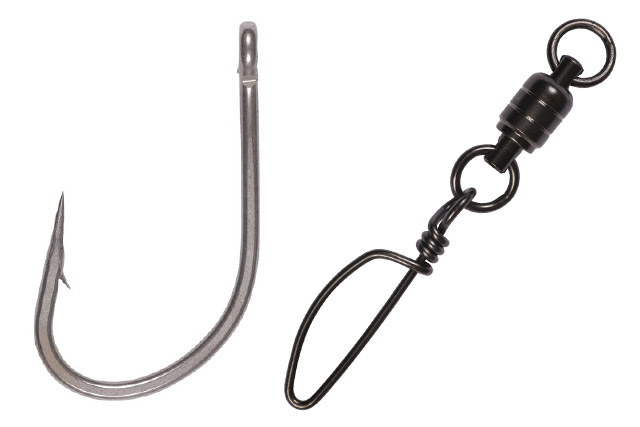 Wellsys Dual Rotation Ball Bearing Tournament Snap swivels
 As most game fishing anglers will tell you, a high quality ball bearing snap swivel is essential when trolling the world's oceans for big game fish. We believe our Dual Rotation Ball Bearing Tournament Snap Swivels are the best available and represent excellent value for money;
Super strong 2 ring swivel with equally rated popular tournament snap giving them great strength to size ratio
Anti corrosive Stainless steel construction. Painted black for low visibility
2 internal ball bearings for free movement at both ends completely eliminating line twist.
Available in #2 (70lb) to #10 (600lb) to suit all your game fishing needs
But don't take our word for it, try them and see for yourself. Click here.