Hit and miss off Cairns at the moment but some are lucky to find the fish and some decent ones among them.
Report from Dougie Bauer on deck of Iceman this year with a fish that they put at a grand yesterday.  Dougie said after fishing Number 3 for 2 days struggling they caught the one they wanted on the way home yesterday.
Gold Coast's Rod Hawkins on his boat C'Mon Aussie with Capt. Jared Weir and Braden Byrne on deck reported from his first trip of the season going 8 from 10 overall.
And Capt. Tim Richardson's Tradition also added a fish to his tally yesterday as well.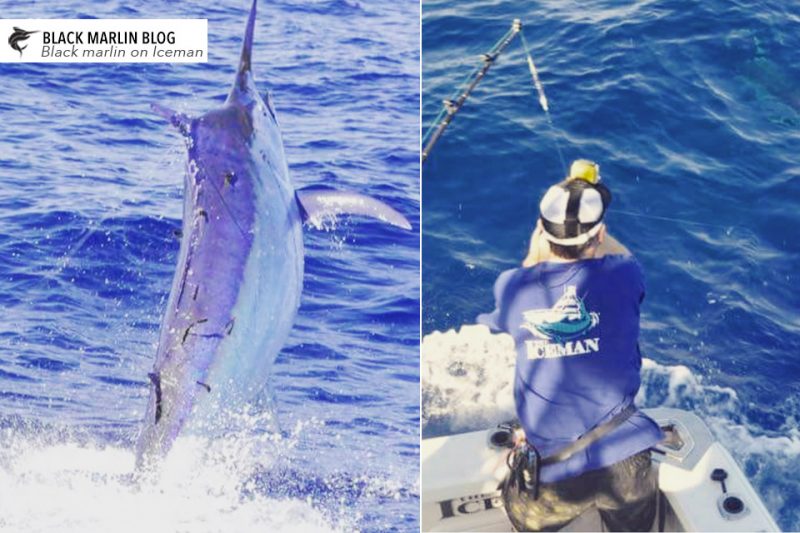 Catch up report
From the weekend this one ended up in my junk email (so if you don't hear back please give me a heads up!) GC's Raffi Manjikian looking after the Maratimo Srendipity got a small fish for first time angler Craig Offenhousen on the first day back after 2 years in Fiji. And then angler Paul Baines got a really nice one over the money on The Bank on the second day. Raffi said the big girl displayed all her glory with a spectacular display of aerial acrobatics behind the boat and a top effort by Paul on the rod!