The fishing has really fired again in the last few days with plenty of big fish among them with the good weather continuing as well.
Capt. Luke Fallon on KEKOA kept his solo angler Bart Carey from Florida busy with 4 from 4 including a nice one they put at 850lbs, a 450lb-er as well as two smaller fish. The day before Bart also released one about 500lbs.
Capt. Tim Richardson's Tradition went 4 from 5 unfortunately losing the one he wanted, pulling the hooks on a sea monster close to the boat.
Capt. Adam Jordan's Iona both caught the big one (one he put at 900lbs) and lost another that he put in the 950+lb range.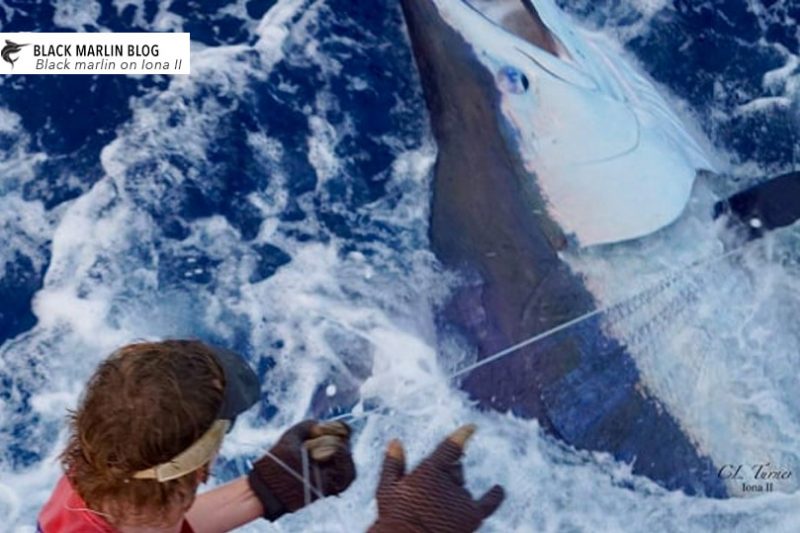 Capt. Craig "Sparra" Denham's Hot Shot went two from two both on 30lb.
Updated with thanks to Amanda on Zulu: It is also the start of the Lizard Island Black Marlin Classic and as we are not fishing again this year, I will not be able give fish by fish updates as in the past.
Peter & Sheridan Yates' Absolute is in the lead with 3 fish on countback to Capt. Brett Goetze's Amokura is with 3 from 4 including a nice fish they put at 850lbs.  Following up from a tough day previous where they fought a big fish for 2.5 hrs before unfortunately losing it.
Amanda reports the biggest estimated release of the day for the comp was from Port Hacking GFC and Jason Bolin's Blacklisted that they put at 950lbs.
Capt. Casey Dent's Zulu went 2 from 3 in the tournament as well. I understand the tournament fleet this year is just 14 boats. I will update if I hear more.
SEQ
And after months in the Whitsunday's Grant Thomson's Cjig is again making its way south. Grant tells me they fished for a small black near Keppel Island yesterday. The plan is to fish Fraser again this week.