Catching up again after some trouble getting online in the last few days. The bite off Cairns has been both hot and cold over the past few days. Some tough fishing with some giant fish among them.
A couple of the notables:
Capt. Tim Dean on Calypso reports a big tough fish for long time client, friend and angler Richard Rocchi that weighed in at 1254lbs on Friday. Tim said they followed up on Saturday with another that he put at over the mark also but broke leader going 2 from 5. They added another to the haul yesterday before running into Cairns on changeover last night!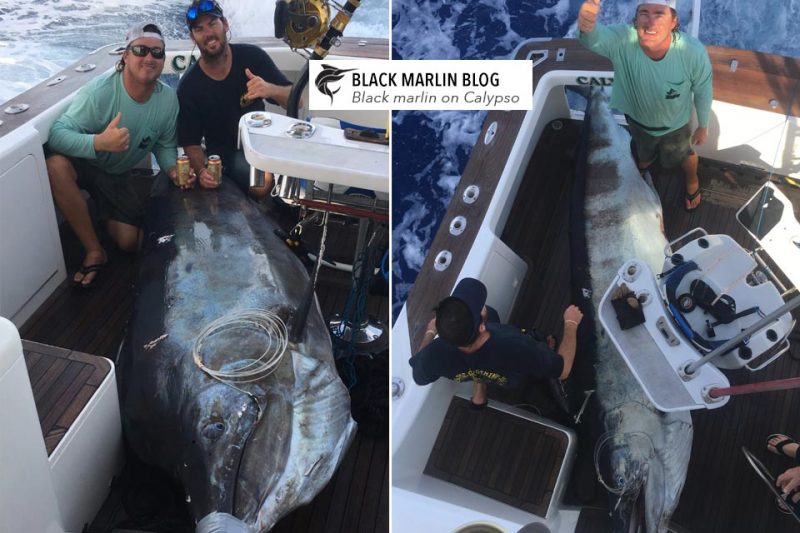 Will Tomlinson's pending record fishing on Wild Turkey with Capt. Chris Santarsiero and Matthew and Anthony Bergarmo on deck pictured below on the stunning sands of Lizard Island. The fish weighed in at 73.4kg on 4kg!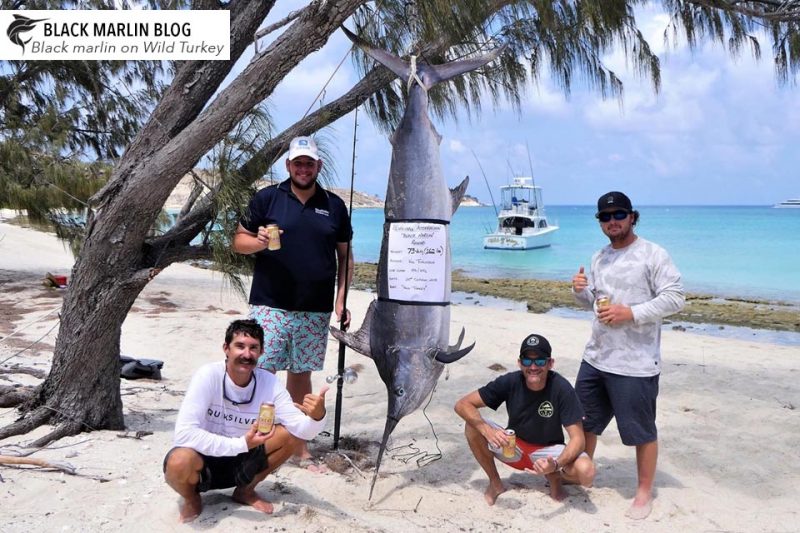 Catch up reports including from Capt. Daniel McCarthy's Moana III who had a couple of hot days in the middle with 3 from 3 and then 2 from 3 over consecutive days. Capt. Tom Francis' Ultimate Lady releasing a smaller fish as well as one that he put at 900lbs on his way into Cairns.  Capt. Casey Dent's Zulu heading back out yesterday after changeover on a four day trip when they went 3 from 6 including a fish that Casey put at 1000lbs. On Capt. Luke Fallon's KEKOA we had a slow start to the trip finally getting into a few fish with 4 in the past three days including one to top off the trip yesterday for Brian from WA that Luke put at 850lbs on the exact spot he'd released a similar size fish fishing with us in 2016.
Fraser Island – Grant Thomson's Cjig went 2 from 3 blues at Fraser yesterday with Braden leadering for girlfriend Sheri Ann in the chair.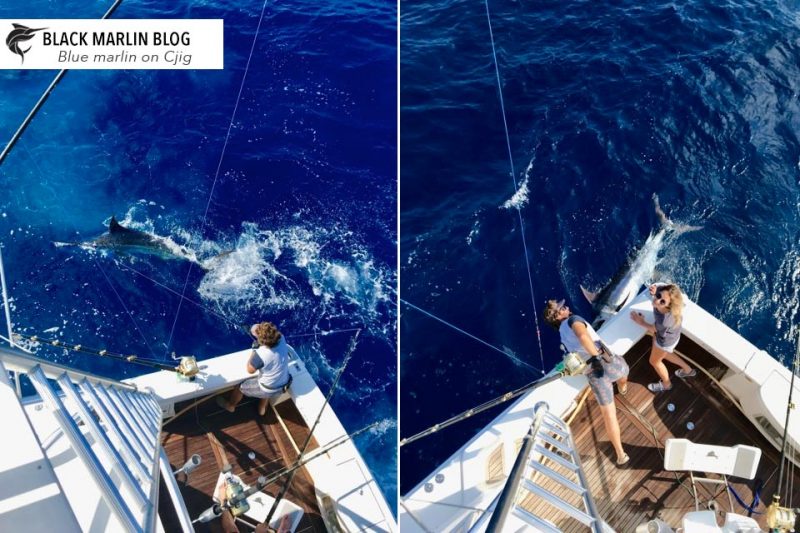 Sydney – Murrifin with Craig Findlay at the wheel and Scooter Kerstans on the rod tagged the first marlin of the season for Broken Bay GFC yesterday with a blue marlin in the 400lb range.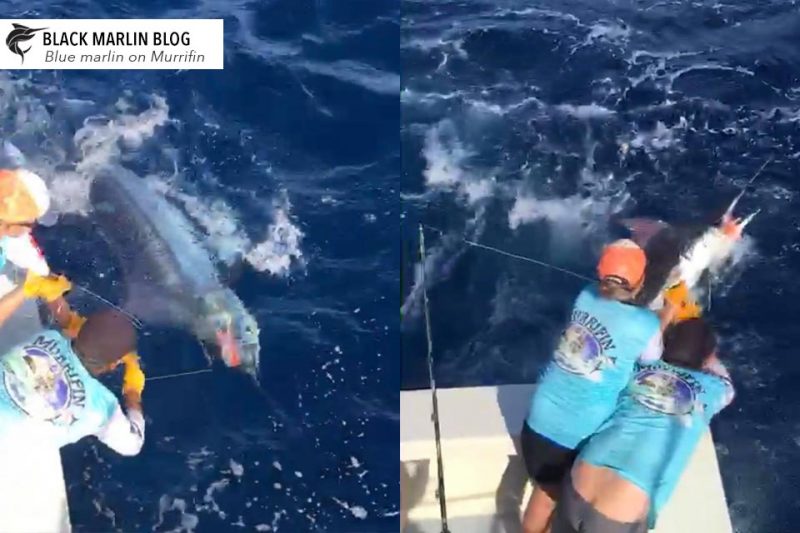 Exmouth – the Billfish Bonanza has been run for another year with Capt. Josh Bruynzeel taking it out with 33 sailfish tagged in the 3 days of fishing! The final results were:
Champion Team Overall: 13200 Points 33 Tags On Strike
Champion Team Marlin Pro: 500 Points 1 Tag Evolution
Champion Team Sailfish Pro: 13200 33 Tags On Strike
Champion Team Marlin Amateur: 1200 Points 3 Tags Haulin
Champion Team Sailfish Amateur: 7600 Points 19 Tags Pussee Galore
Champion Junior: Will Roche
Champion Small Fry: Harvey Mitchell