Hot fishing on the reef continues! Many boats getting into good numbers and again good fish among them. I know there are many more fish being caught than are being reported and so there will be catch up reports to come once everyone gets some service but here are the few I've received.
Capt. Craig "Sparra" Denham on Hot Shot had an afternoon blinder with 10 from 16 (photo from Tara at top)!
Capt. Luke Fallon's KEKOA backed up from the day before with 7 from 10 including a stubborn 850lb-er that was released in the dark after a 1hr50min fight (pic) and another at 750lbs.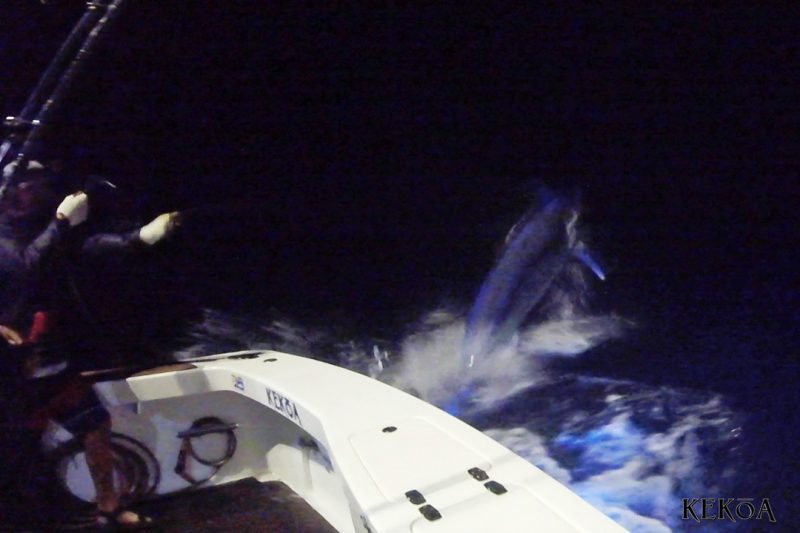 Capt. Adam Jordan's Iona II went 6 from 10 including a couple of nice ones at 900 and 800lbs. Pics to come when they get service.
And Capt. Tim Richardson's Tradition got 5 for angler Herve who is back for take 2 on the reef in 2018!
Update: And Capt. Daniel Klein's Onsite also released 5 including a big one!
I know of at least one other boat who caught 6 but I certainly wouldn't be surprised if there are more with big numbers reports to come!