The fishing on the Gold Coast is going from strength to strength with big numbers recorded among the fleet again in the past few days. Capt. Ross McCubbin estimates close to 200 a day in the last 3 days!?!
Ross himself has accounted for 11 fish in the past three days.
Meanwhile GC Schoolteacher Jesse Hill is lamenting the end of the holidays as he heads back to school today to prepare for the return of students next week. Jesse, on the back of his cracking performance in the Gold Coast Light Tackle Masters fishing 2up in his 5.5m Galeforce Reel Teaser. Fishing with SCGFC's Daniel Barker yesterday they went 10 from 12 in the 40-80kg range.
Jesse says that puts them on 19 tags in last 4 days fishing and a total of 38 blacks in the last 3 weeks of school holidays! Interestingly one of yesterday's fish already had two tags in it but despite best efforts the boys were unable to recover the tags. Also another fish the other day that Jesse said would have been over 300lbs (pic below)!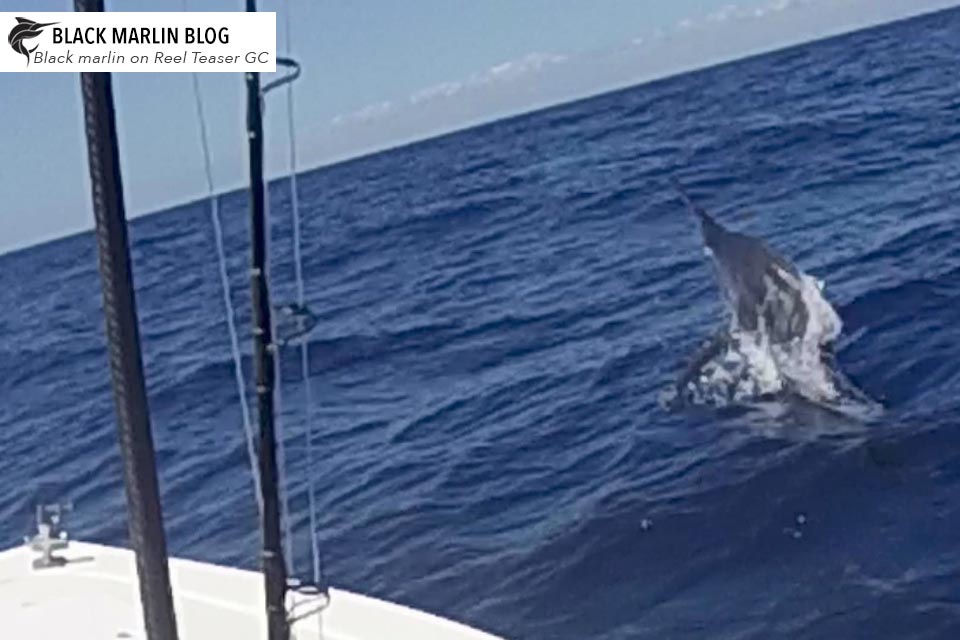 Another on the fish yesterday was Capt. Craig "Sparra" Denhim's Hot Shot who went 6 from 8.
Fraser to Musgrave
Still a few fish around Fraser and to the north up to Musgrave. Capt. Luke Fallon's KEKOA stuck their nose outside for the day yesterday for first blue marlin for Sharon at 350lbs, while Capt. Darren "Biggles" Haydon's Adventum returned north to Musgrave for a pair of 50lb blacks.
The day before Capt. Corey Hard's Askari fish Musgrave on his way south with the boat for 3 blacks as well.