The fish are back after the post Oma bad weather and the Gold Coast fleet have once again been taking advantage of a hot mid week bite ahead of the Gold Coast GFC's Ladies and Junior Day on Saturday (there are still spots for ladies and juniors wishing to join!)
On Wednesday James Holt once again lead the charge with 11 blacks while Matt Stehman tagged 10 on his new boat. Capt. Bobby Jones' on Merlin also got 5.  Thanks to Capt. Ross McCubbin on Lucky Strike who has been lamenting chasing eating fish with his guests and unfortunately not able to chase the marlin! As Ross says they are pretty much jumping in the boat!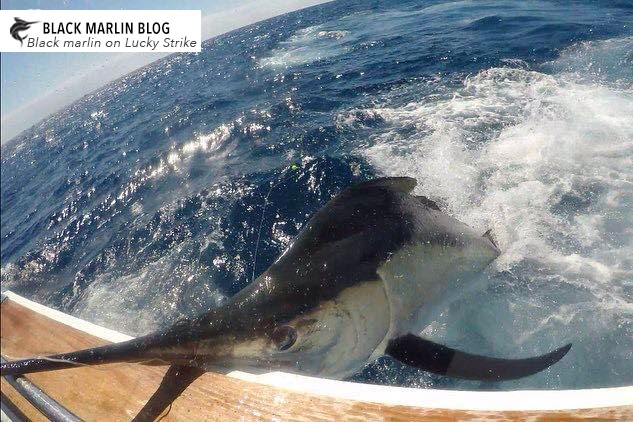 Gold Coast GFCs Ash Haigh says that little black marlins are both in close and out wide with reports of fish tagged on lures at jumping pin and out wider from the 50s NE all the way down to Deep Trag. With more than 30 little blacks caught yesterday between a hand full of boats and an abundance of big slimeys out there. Looking forward to hearing how the ladies and junior go!
On the Sunshine Coast the mid week bite was also pretty good Wednesday with Sunshine Coast club boats among the fish including David McMaster's Pole Dancer who tagged 6 from 8. He followed up Thursday with 5 from 6 on a half day.
And likewise there are a few of the larger models blacks off Fraser Island. Capt. Luke Fallon's KEKOA with 4 blacks in the 150-200lb range in the last few days also missing a few blue bites. Photo at top.
Exmouth WA has also been running hot ahead of Gamex later this month. A report coming soon.