The switch has been flicked and it's on! Cairns giant black marlin season 2019 has begun!
Overnight Tony Carpenter on board Capt. Steve Ahler's Hellraiser reported some great fishing with regular guests the Cunningham Family. Tony says they finished the trip on a high yesterday with a fish they put in the 950lb++ category for young Sam aged 13.  Congrats Sam!
They also released another nice one they put at 600 for Will Cunningham as well as a couple of smaller models for Jake Fitzgerald.
Capt. Simon Carosi is back on the reef in 2019 on board Marcus Hogg's brand new 60 Norman Wright Aura. A bit of back story here for those that might not remember but Simon ran the Brilliant Company for Marcus' father for 11 years! So it was a fitting start for the team to put 13 year old son Murdoch onto the boats first big fish Monday with one they put at 800lbs. A great welcome to the reef for the new boat!
A fish put at 850lbs was also reported on Capt. Bill Billson's Viking II this week. PHGFC's Hayden Fretten, said the 4 day fishing trip, which was part of a prize Bill sponsored at the PH100 last year, was ""Great guys, great crew and we were lucky enough to raise a couple!"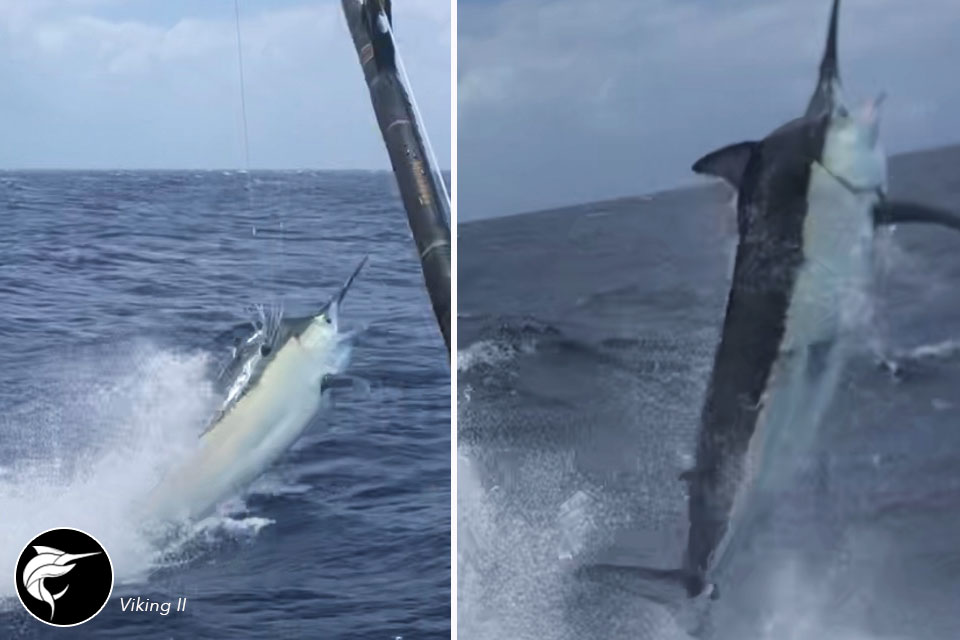 Capt. Adam Jordan's Iona II also kicked off his first trip of the season this week and was straight into the action with two from two smaller models.
And Capt. Tim Richardson's Tradition also added one from two little fish yesterday as well.
Capt. Tim Dean's Calypso has also been among the fish with two fish yesterday and one or two a day prior to that. They also had a 3 from 4 day on the previous trip though no monsters yet!