Updated: Updated with a catch up report from Guy Fenwick on board Matthew Dent's Iceman who reports a fish that they put on over the mark on Thursday!
And Capt. Tim Richardson's Tradition added 4 from 6 to 800lbs and 4 from 5 in the last two days to end his 5 day trip with Richard with 15 fish. Great fishing!
And Capt. Casey Dent's Zulu also had a great day Sunday on the first day of a new trip with 5 from 9 up to 700lbs!!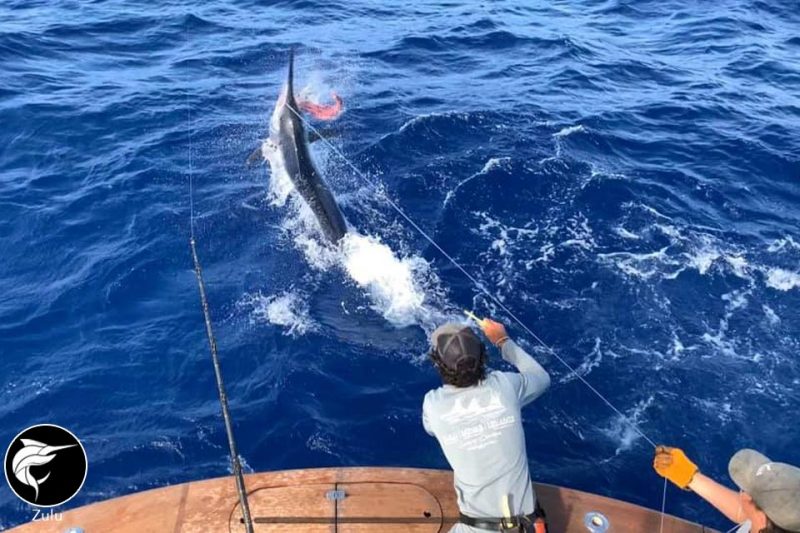 ---
Firing!
We've had lots of false starts this season but it seems like the season is kicking in to high gear now with good fish showing up all along.
I've had trouble with the internet again this week so I do hope you've been following the posts on Facebook or Instagram. And I do hope I don't miss any one!
Capt. Haydon Bell on Release has blog regular Billy Boyle on board this week and he's had a big week on 50lb with lots of big fish encounters including one over the mark earlier in the trip. Yesterday was another massive day for Billy with 5 fish and Haydon said they lost another big one close to the boat.
Capt. Tim Richardson's Tradition has had a big week as well. Tim released another 2 from 4 yesterday with another nice one for Richard. This follows up 4 from 6 Thursday keeping Richard very busy in the chair and 1 for 1 the day before.
Craig "Sparra" Denham's Hot Shot was 3 from 5 yesterday with this nice one that I shot from nearby at top. Greg Daly and his son and daughter are fishing from the States, and Anna also caught her first marlin the day before which was 800lb!
Capt. Luke Fallon's KEKOA is fishing team French again this week with Herve from Vanuatu and brother Bertrand from France. On Thursday we went 2 for 2 and followed up with 3 from 5 yesterday including a nice one at 850lbs for Herve.
Capt. Daniel Radcliffe was at the wheel of Zulu this week with Capt. Casey back on board again soon. Dan released 3 up to 700lb on day 4 and another few smaller ones over the rest of the trip.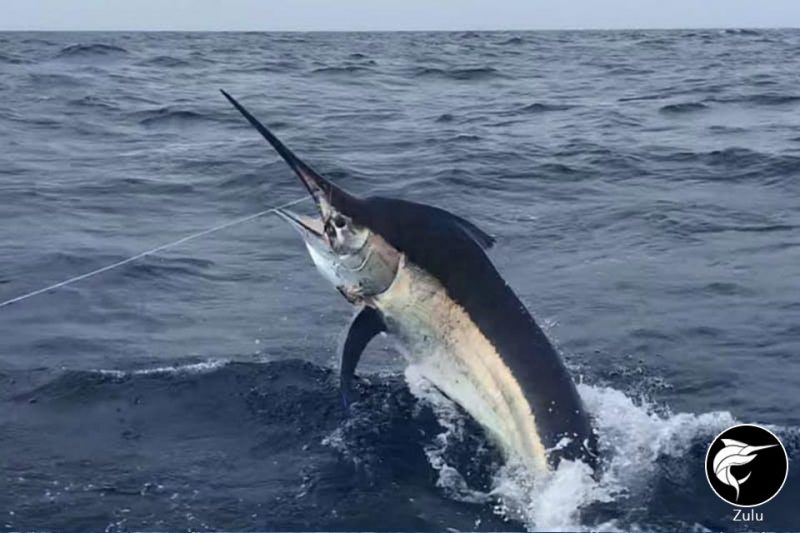 Earlier in the week the Coffs GFC team on Hartatak with ex-NRL angler Matthew Munro on the rod released this one they put at 800lbs.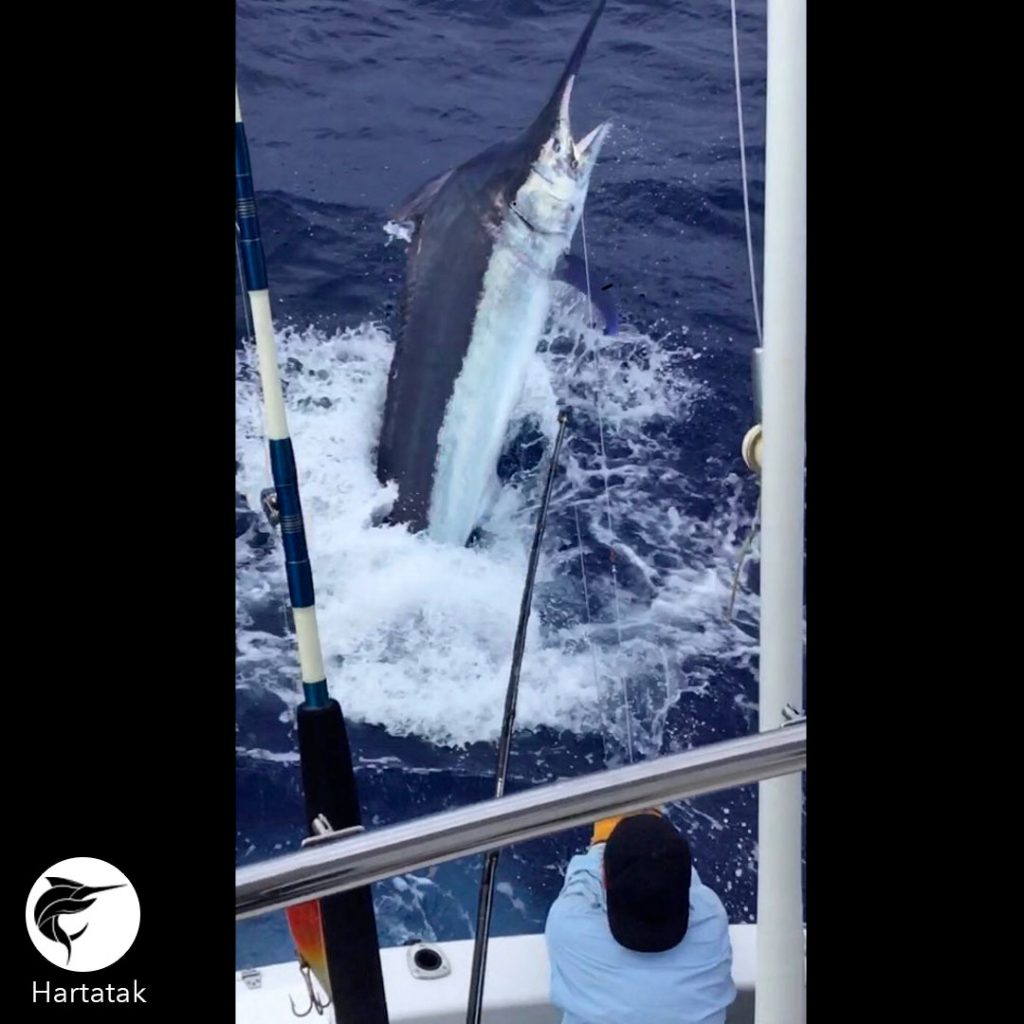 And Capt. Jason Legg's Black Ops also fighting on the light line chafed off a potential junior record for Tait Missen ealier in the week fishing at Linden Bank.