As I've been traveling I haven't had a chance to update from the last few days of fishing… so here it is!
There has been some more great fishing on the reef this week. The new Assegai Katana with Capt. Chris Sharky Miles had a top day Tuesday with two big fish that he put at 900 and 1000lbs+ – photos above and below.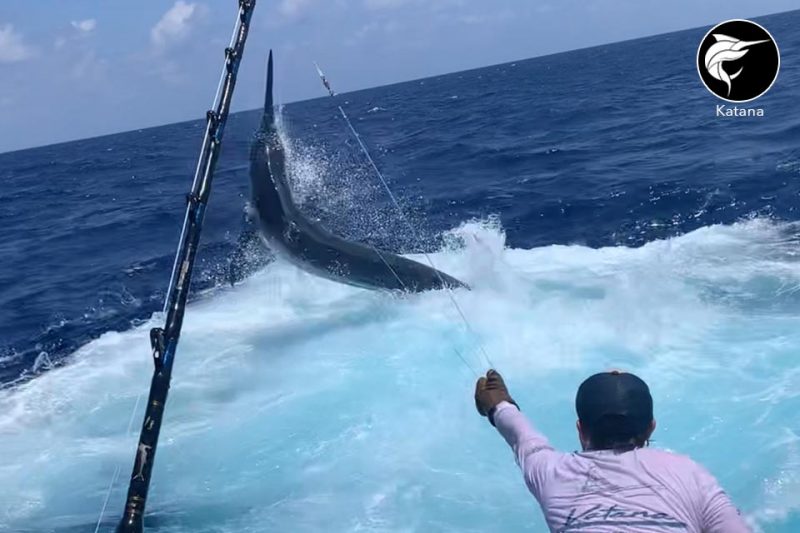 Also enjoying the big fish yesterday Capt. Brett Goetze's Amokura who went 2 from 2 including this 850-900lb model for Kelly & Ron Thayer who are enjoying a return trip to the reef!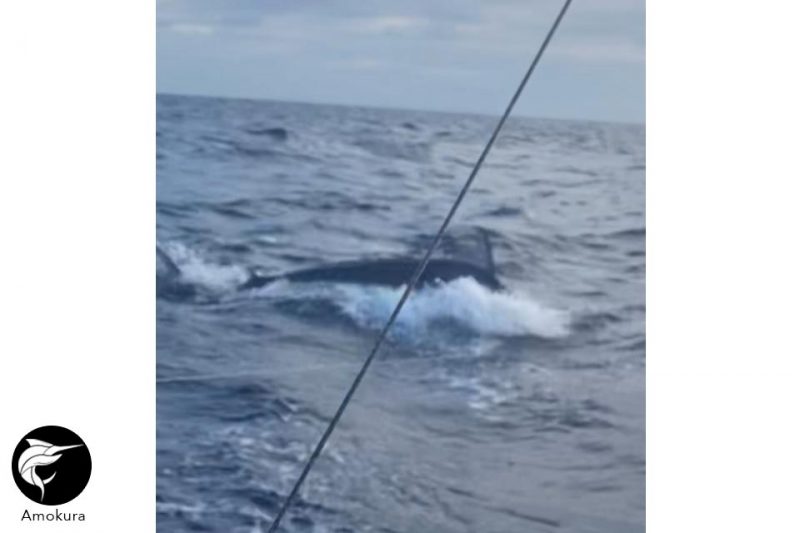 Amanda and Megan are enjoying a girls crew trip on Capt. Casey Dent's Zulu and went 3 from 5 Thursday.
Catch up from the last trip wth Capt. Ashley Matthews on Reel Easy who went 1 from 2 day one 300lbs and 1 from 4 day 2 at 300lbs. Day three was hot with 3 day 3 including a solid 850lb-er for Alex the "Italian stallion". Quieter that last two days at Escape and Linden Bank.

Report from Craig Armstrong on Pleiades who finished a 6 day trip to Ribbons earlier this week. Craig reports they went 2 from 6 with some solid fish still getting around up there. It was great weather conditions when they left Cairns mid morning on Friday, first hitting the Bank and working their way up the Ridge for plenty of yellow fin action. With an esky full of tuna they threw the lures out and trucked up to the bottom of No 5 where they swapped out for baits and got their first bite from a mid range model without converting.
Craig says that over the next few days they fished up to the top of no 7 where they had a couple more bites, jumped off a 650 and leadered a smaller 400lb-er before getting another a bite from a much larger fish.
On the way back to Cairns they also jumped off another 600+ at the top of the Ridge before finally getting a 450 pounder to the boat midday Wednesday just off the Bombie.
Fraser Island and Sunshine Coast
The good fishing continues at Fraser Island with Grant Thomson's Cjig going 5 from 6 on Tuesday as well. Garry and James Holt's Its On has been fishing Fraser and down to the Sunshine Coast as well. They fished overnight for a 6-4-4 in 4.5 hours the next day.
This weekend is the Mooloolaba GFC Garmin Billfish Bonanza. Good luck to all 21 teams competing!