Updated: And it keeps getting better and better. So much for taking time off ;-)
On the Gold Coast Xmas Eve was a cracker for Nathan Wakefield and the crew on Relentless who went 11-11-11 black marlin. Nearby Matt Caell's Jetty Slammer went 8 from 8 two up!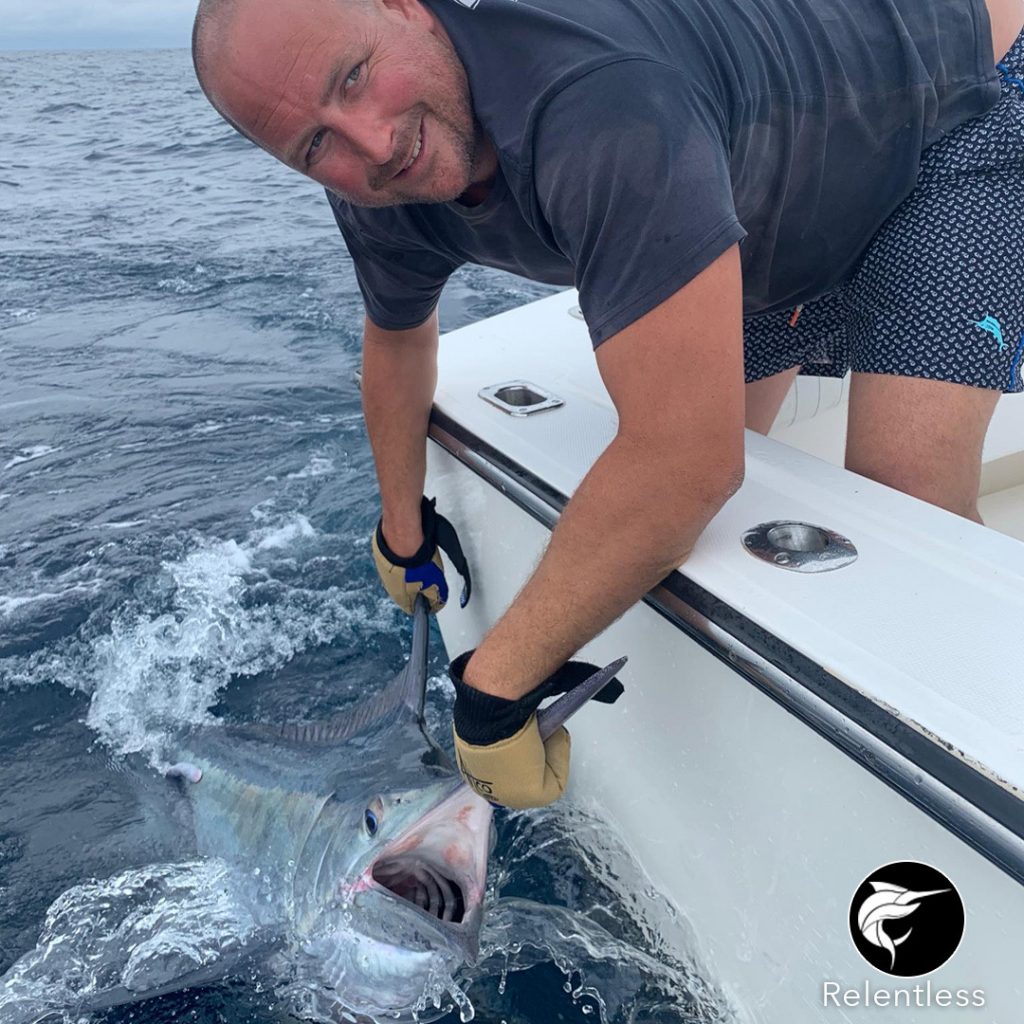 Schoolteacher Jesse Hill has enjoyed a cracking start to his school holidays with 25 tags his first week making for a grand slam in his boat Reel Teaser made up of 22 blacks, 2 blues and a stripe marlin. Including this recapture black marlin below which was tagged off the Gold Coast in January by another club boat. Jesse report that the fish have ranged from 40-100kg+ with the little ones slowly trickling in.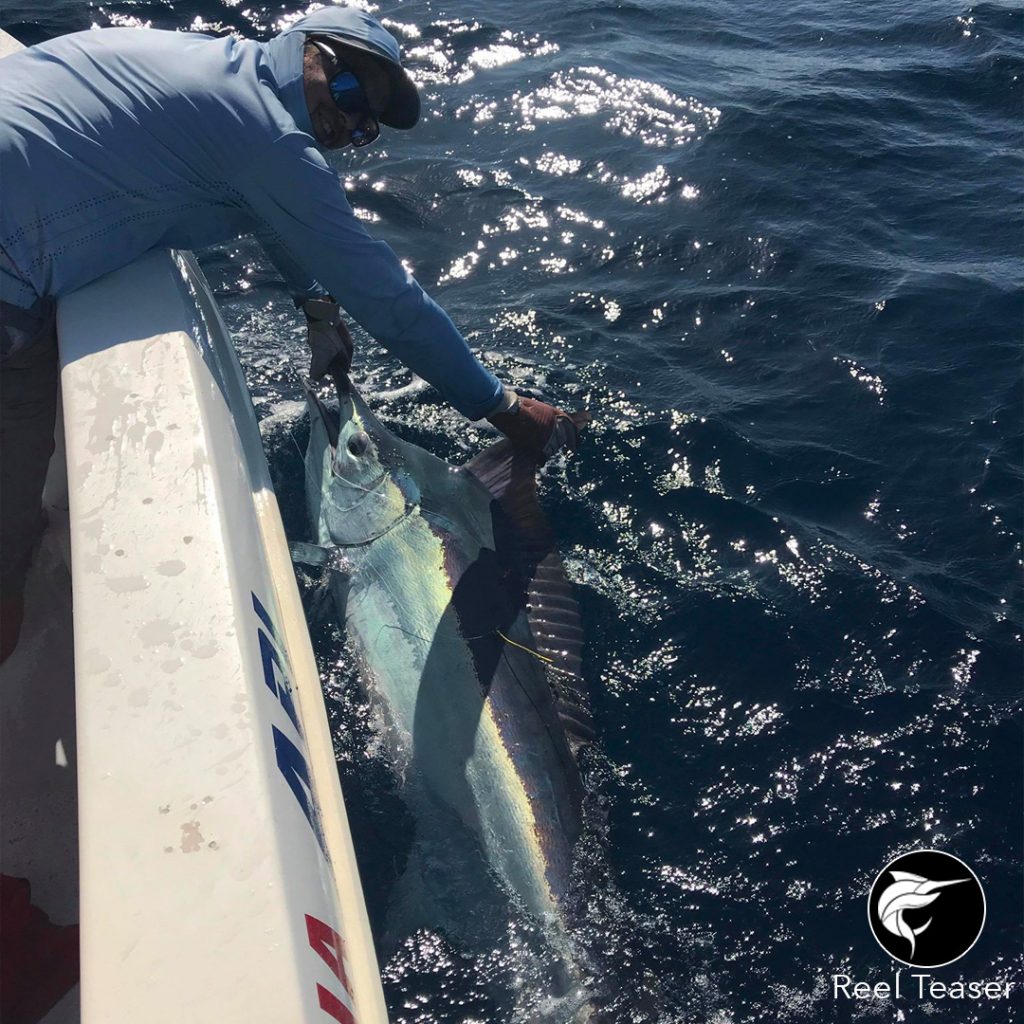 The Sunshine Coast fishery is also on a high after a great blue marlin start to the summer season, the little blacks making a show. Tomo Dale fished on Juggernaut off the Cape and went 6 from 6, 5 blacks and a sail as well as a pending QLD record wahoo at 28.9kg on 8kg.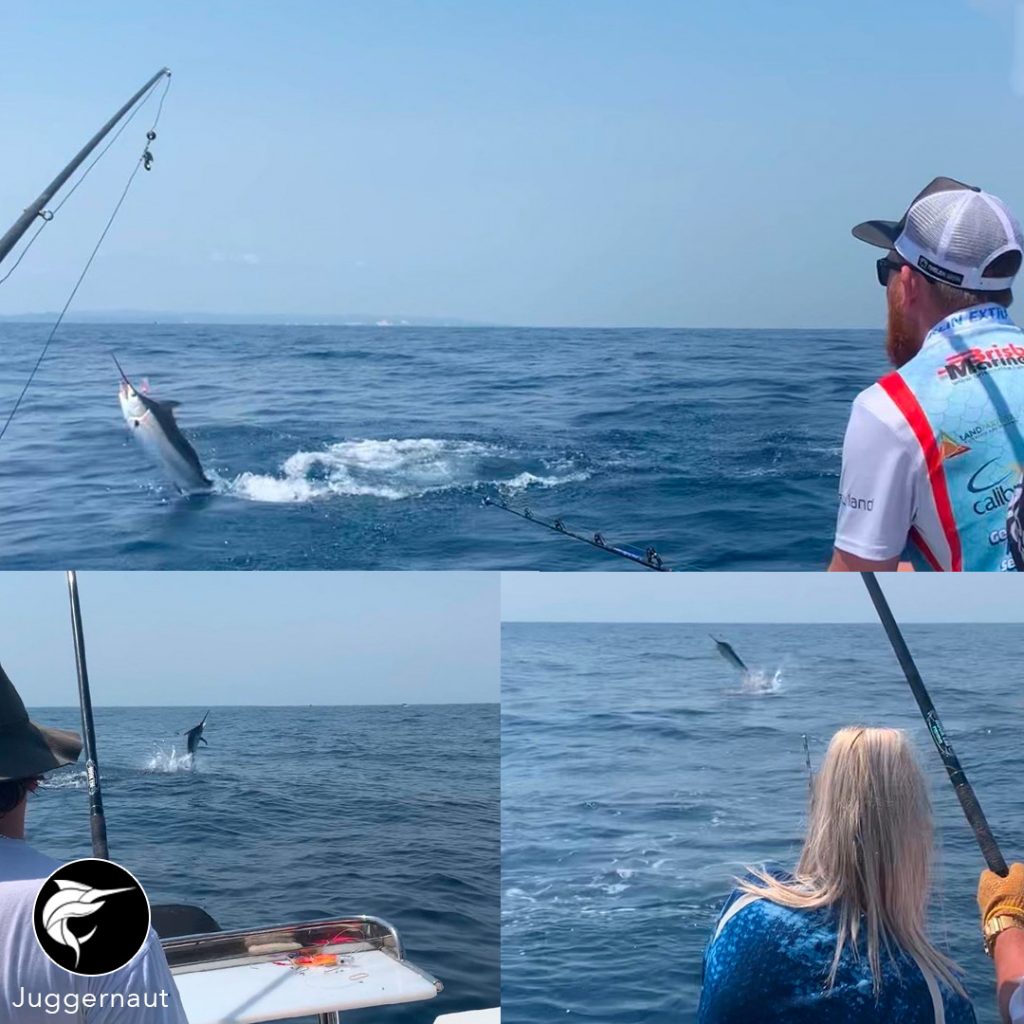 Jamie Behrens fish his boat Takachee light tackle going 2 from 2 blacks. The next day he was on Ymer who went 3 from 4. Wood Duck GFC's Jarrod King also christened his new boat Flat Liner Christmas Eve with 1 from 2 on black marlin with a solid 50kg model to Alex Fenwick. Plus a couple dolphin fish for Christmas dinner!
---
Plenty of great days on the water this week in the leadup to Christmas and with this report I'll be taking a few days off over the holidays. Wishing you all the best and a fantastic end to 2019!
Gold Coast
Capt. Ross McCubbin's Lucky Strike realised the best of the summer marlin season yesterday going 7 from 8 with 6 blacks and 1 stripe. The blacks were in the 30-100kg range and a stripe set at 130kg.
Leigh Holtsbaum crewed for Ross yesterday and fished with Danny Simons on his boat Fair Game on Friday. Leigh reports that they found some great bait around lunch time won Spot X and soon had a solid black on the line for Danny that was successfully tagged at 100kg. Not long after Leigh joined the party and found his own bigger than average black around 90kg which was also tagged.
Last Friday Leigh fished heavy tackle on his boat Sea Eagle and missed a blue early then had a double hook up in big yellowfin tuna just before lunch. Leigh said they were lucky enough to land both fish which were PBs for anglers Danny Simons and Mikey Greco at 60 and 70kg respectfully.
Capt Jason Hedges' Unleashed Sport Fishing followed up from his success earlier in the week with an awesome 5-5-5 black marlin Thursday for guests Doug and Jacques, both over the moon on scoring their first billfish. Jason reports there is plenty of bait on the coast now to hold fish and blacks are being caught from 24 fathoms to 50 fathoms. Summer fun!
Brisbane / Sunshine Coast
Ben Campbell's Hook, Line and Drinka had a great day Friday out of Brisbane going 4 from 5 blue marlin and a dolphin fish. Ben reports they got Mark Sexton his first and second marlin as well as Jake Sexton his first blue even managed one for Ben as well. Great day for off Brissy!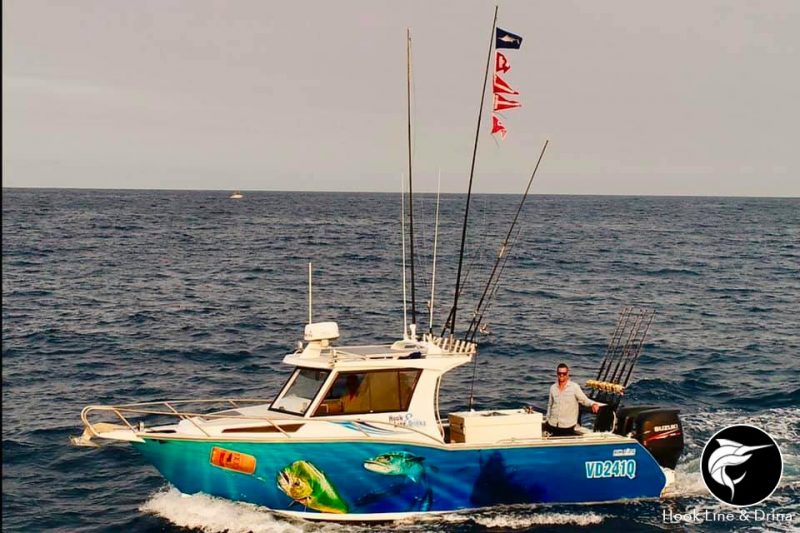 Ymer was 3 from 4 Thursday heavy tackle. A blue marlin each to Patrick van Heerden and Zane Bennett with a black marlin going to PJ Bennett and unfortunately missing the stripe for the slam! On Wednesday Reel Crazy fished again going 2 from 2 a black and a stripe!