Updated for 3 January:
More great light tackle action on the Sunshine Coast. Report from Tomo Dale who is driving Too Easy with 3 from 4 today on top of three yesterday as well. Black and sails. Tomo reports Roll the Dice added another 3 today and Mother Ship 5 from 9 – Nathan Hass reports Mother Ship also had a great day New Years Day with a 4 from 8 on the blacks as well as 5 dollies!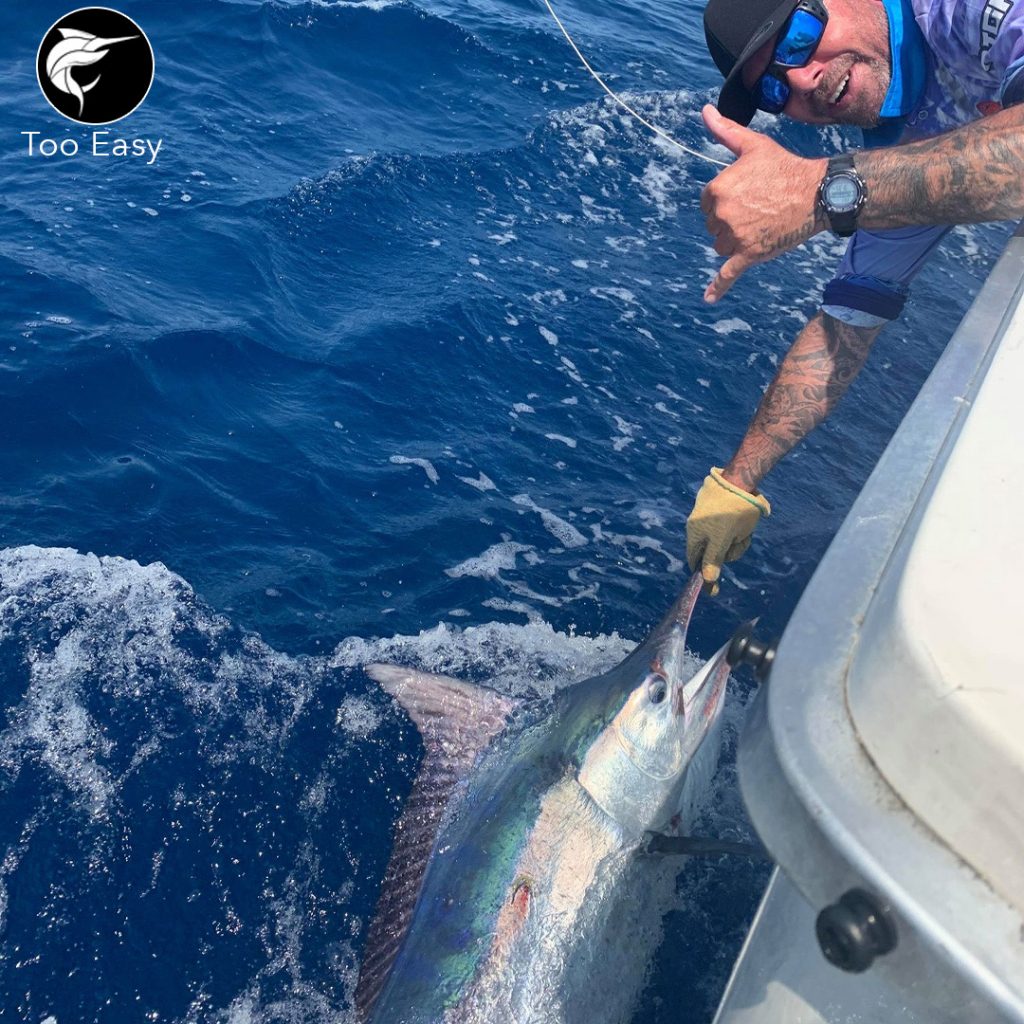 ---
Updated for 2 January:
On the Gold Coast, Capt. Ross McCubbin's Lucky Strike found a couple of nice fish for guests from the USA with a stripe they spotted free feeding and after missing a blue in the morning, the late blue bite on a solid fish in 80m of water.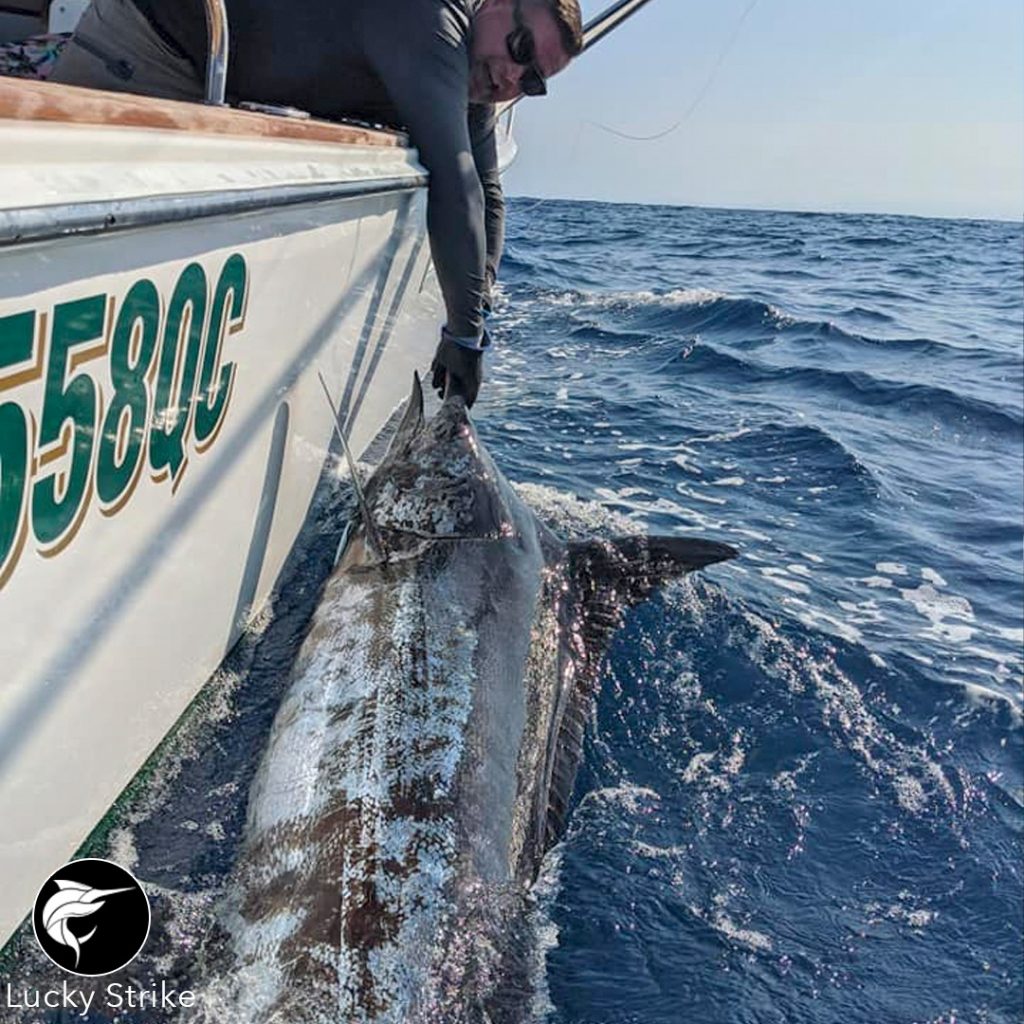 On the Sunshine Coast its been action stations on the little black marlin with MGFC club members getting into them (and thanks to Jamie for the comprehensive report!). TakkaChee went 3 from 4, Real Life 1 from 4, Knot Working 2 from 3, Ymer 1 from 5 , Yeah Bouy 2 from 5 and Roll the Dice 3 from 5.  Photo from Michael Behrens on board TakkaChee. Jamie said young Michael's been doing an awesome job on the camera and also drove on two of the fish!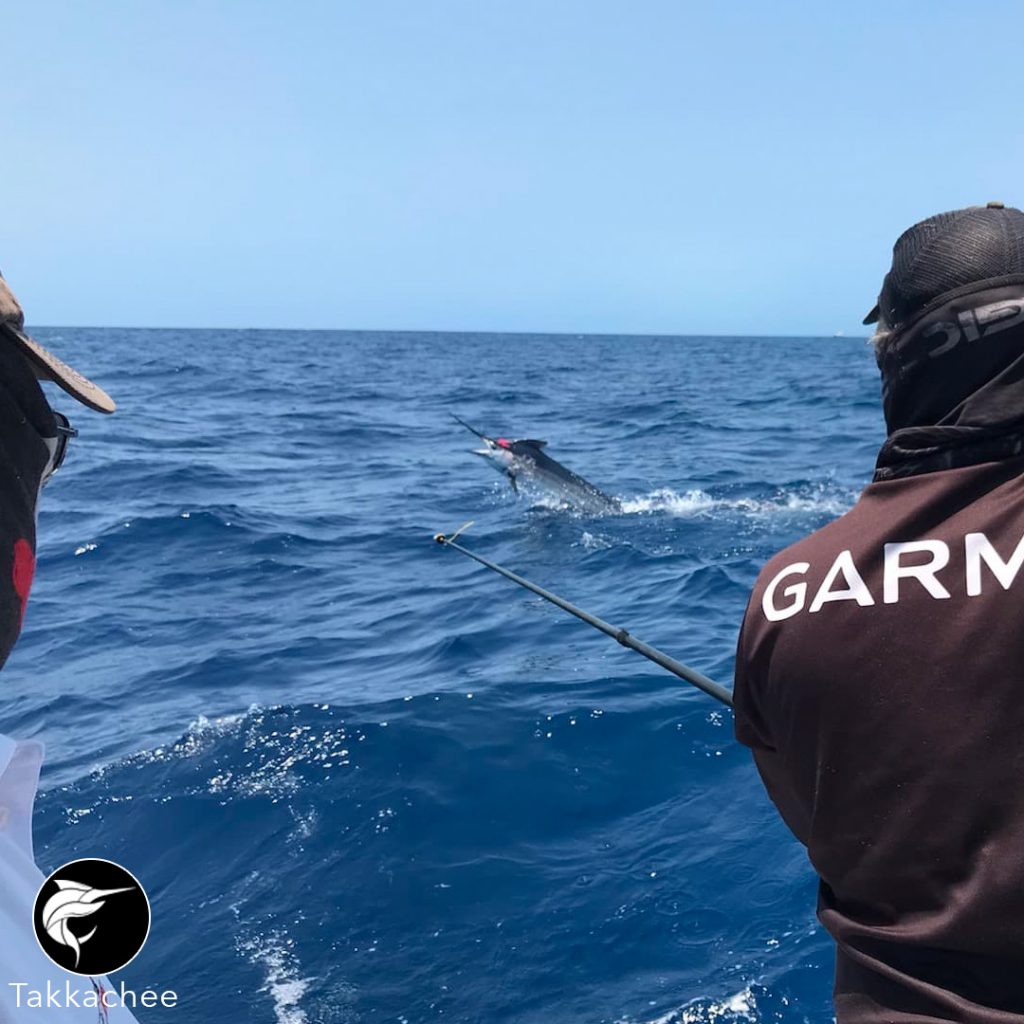 Also on the Sunshine Coast, SCGFC's Brent Higgins and crew on Sicario tagged 4. Brent reports that they had another that teased but wouldn't switch and a 6th they fought for an hour and lost. Two first timers on the boat that tagged their first black marlin. Great stuff!
---
Wishing you all a big start to your marlin fishing in 2020! Look forward to hearing all about it via reports again in 2020.
Catching up over the last few days since Christmas: Its gone a little quiet for the little blacks on the Gold Coast with the current raging south but still a few fish being caught. Gold Coast financier John Chow has put a few newbies onto their first fish over the holiday. Starting with a first black marlin for his cousin Caleb over Xmas enjoying some great days on the water in his new (and as yet unnamed) Grady White  from Game & Leisure Boats! (Photo at top).
The Sunshine Coast is also firing for the little blacks with Jay Graham's Chaos among them on Sunday and Monday with a total 20-17-11 for the two days fishing (all little blacks and one sailfish). Nick said it was awesome seeing Rocky Edwards (who we know of from the barra fishing scene though I'm told she's now mad keen for the other jumping fish!), John Mcewan and Adam Landers catch their first marlin. Nick had his camera out for some great shots below!
And another year ending report from Lachlan Tuckwell that Woodduck GFC boat Flatliner ended 2019 on a high goin8-6-3 on black marlin and a couple of mahi also on New Year's Eve!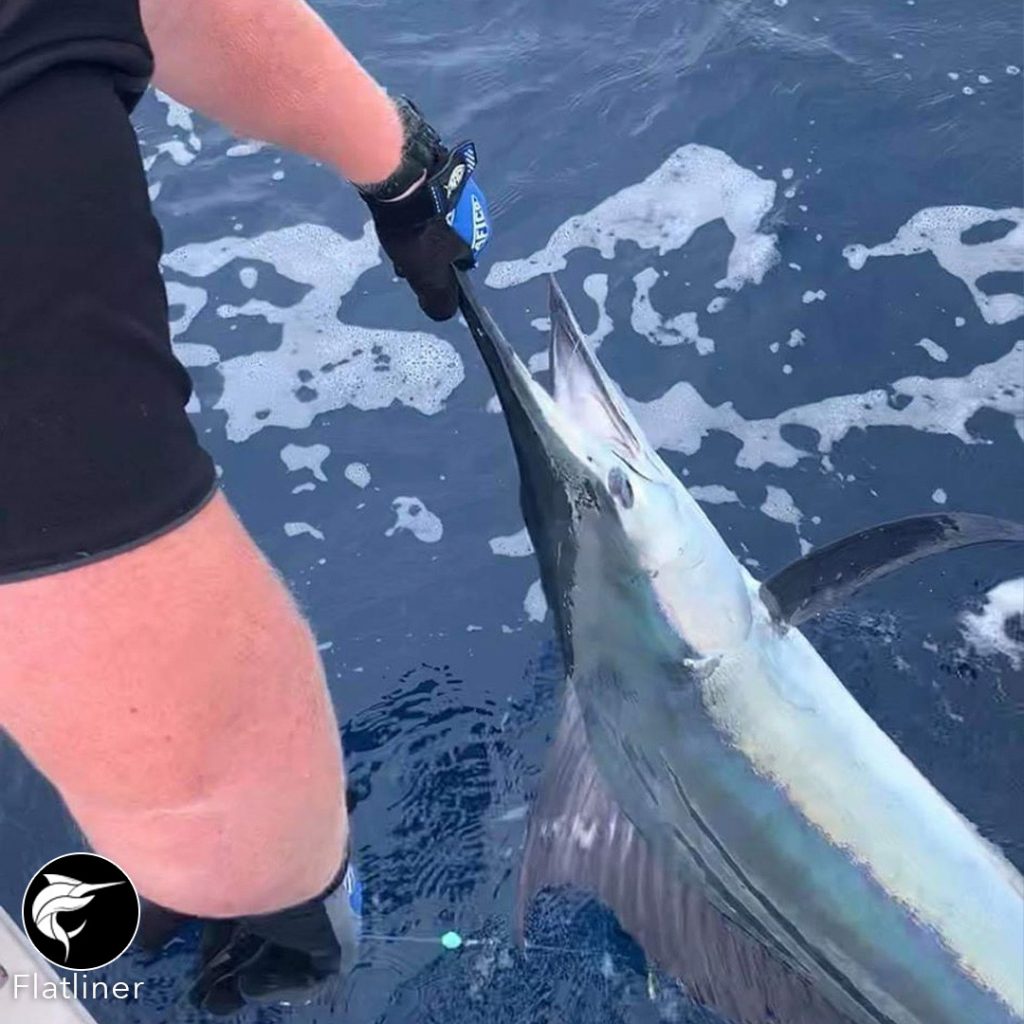 Cairns Marlin Season 2019 Catch Up
There will be lots to catch up from the Cairns marlin season just gone over the next few weeks but here are a couple of galleries. I've uploaded my boat-to-boat shots from the season and you can check them out here.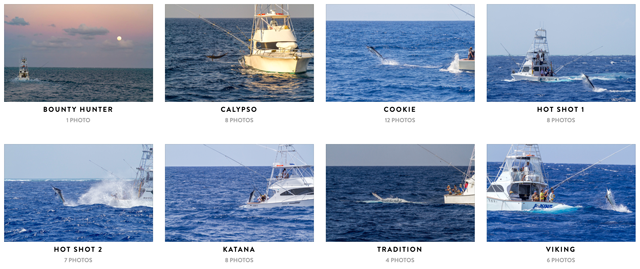 And Fraser Allen who fished on Levante with Capt. Jayson Gray shared this series of catch up shots of a fish for Peter Kendall with Fraser Allen on the leader.