A great start to the year fishing both coasts continued over the first weekend of the year with the reports thick and fast! Starting on the Sunshine Coast:
Sunshine Coast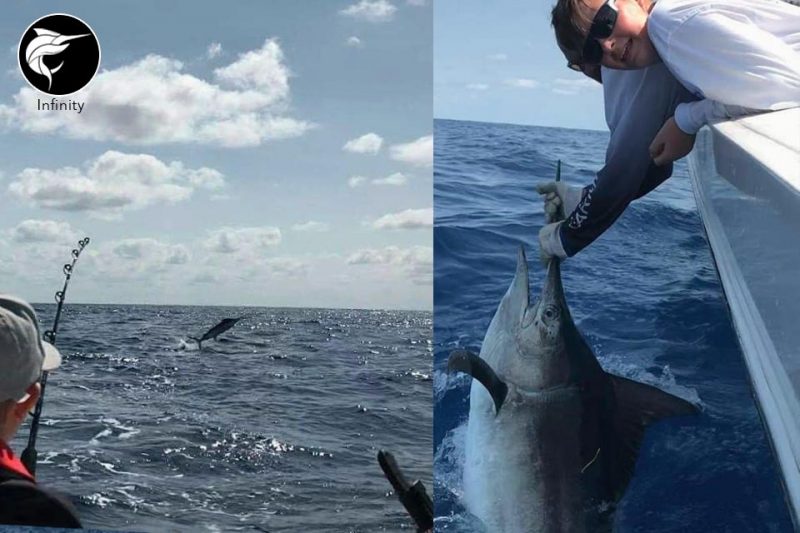 Mooloolaba GFC club juniors had a ball Saturday getting among the fish. Club Captain Jamie Behrens reports that Wrack Attack went 1 from 3, a black to Ethan Wrack complete with broken arm from a. Reel Lady went 1 from 3, a black to Mitchell Behrens. And on Infinity, 3 from 3 black marlin to Michael Behrens , Daniel and PJ Bennett. Poposterous also found some fish going 5-4-1 black marlin then followed up again on Sunday with 6-5-3. Lachlan Tuckwell got this shot of them from nearby (right).
Lachie also got some good shots of Wood Duck GFC's Pitch Black who were on fire with the juniors yesterday as well going 5 from 5 – 3 to Bryce and 2 to Chloe.  Other Wood Ducks to mention include Diamond Star who released 2 black marlin for Paul Jones and Jason De Basi (Lachlan pic again on right!)
Gold Coast
On Saturday Capt. Ross McCubbin's Lucky Strike with Leigh Holtsbaum on deck went 4 from 9 on blacks in the 60-110kg range in 85m. US angler Aaron Fowler from Florida made the trip out to Australia with the dream of catching his first black marlin. He has caught 6 other species of billfish and was yet to tick off the black. He couldn't believe it only took a couple of hours to make his dream come true!  They followed up again Sunday but the bite had slowed considerably for them adding just the one more.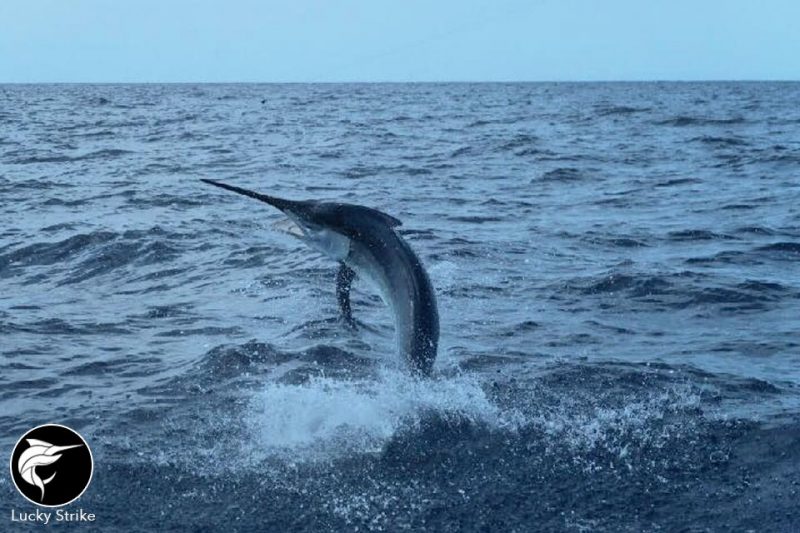 Cameron Harrison reports a 2-2 at Spot X yesterday on board Shockwave with angler Renny Dwyer, Jesse Hill on the wheel and Cameron on the leader.
And also yesterday of the Gold Caost Unleashed Sportfishing went 7 from 10 bites while on charter with guest Adam and Gavin Lam both getting their first blacks! Jason said both boys are hooked on marlin now and booked in again for blues in a few months time. He reports that the current has improved coming off the last moon but it's still up around 3.5 knots making it difficult to fish between the tides. Still good numbers of fish moving through 40 to 100 meters and a lot less tide inside of 60 meters.  Great shots at top and below!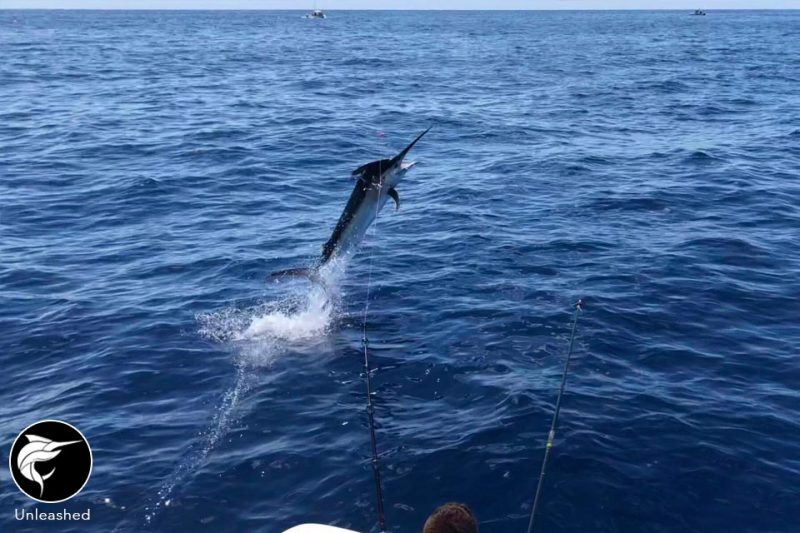 And lastly a quick clip sent in from John Chow of a release from a double header of blacks in his Grady white!