Big long weekend of fishing all the way along the coast and so many great numbers.
Huge numbers on the Gold Coast and James Holt and the boys have been making a masterclass of it on both his Contender Chasin' Tails as well as the G&S French Look III. The final numbers were Friday Chasin Tails 8 from 10, Saturday French Look III 14 from 16 and Monday 8 from 9. And again on and Chasin Tails Tuesday fishing half a day 3 from 5!   33 in 3.5 days fishing!
Check out these awesome photos from Glen McDonald on board his boat Blacklisted Monday off the Gold Coast for 2 from 3 for Newport GFC. Glen says they had some stubborn fish in the 60-80kg range on the light tackle, so they bit of time spent fighting rather than finding some more! And Lachlan Kendall reports a 1 from 2 Tuesday morning on the Gold Coast as well. One more hit out before school Lachy? :D
On the heavy tackle side in SEQ Steve Stretton fished heavy tackle off Pt. Lookout yesterday (Tuesday) for 3 blue marlin as well as some Spanish and dollies.  Great fishing in beautiful conditions.  Up off Fraser Island Capt. Luke Fallon's KEKOA had their first heavy tackle hitout of 2020 with owner Scotty Taylor accounting for 4 from 6 Tuesday heavy tackle (2 blues and 2 blacks) as well as a striped marlin 1 from 3 on Monday.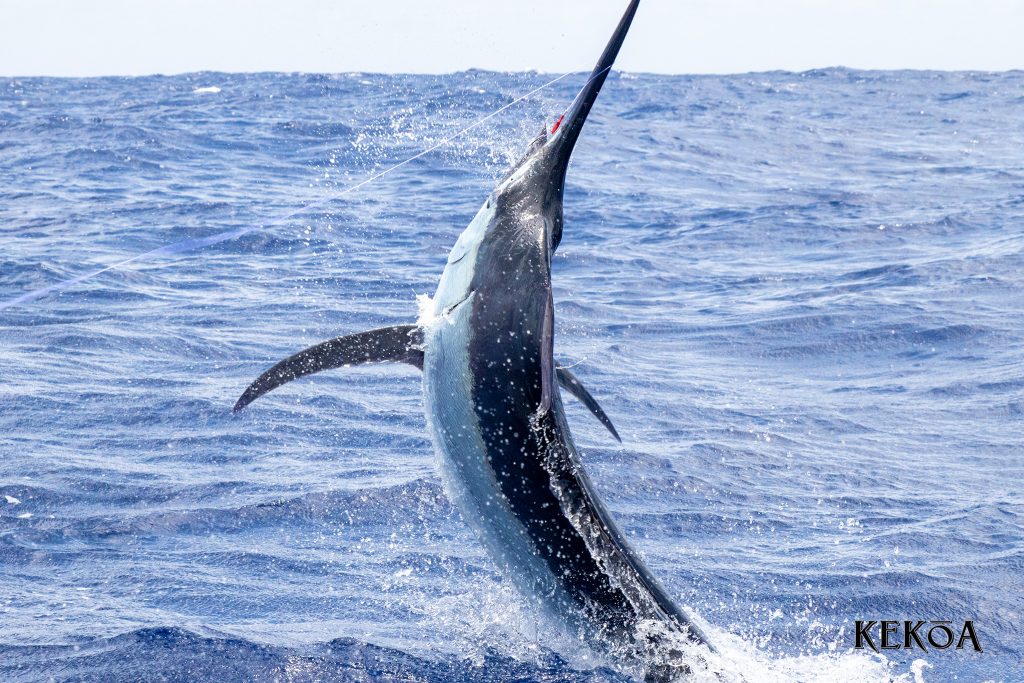 And some more great action off Port Stephens on Aussie Day with Luke Bell's Asalt Weapon going 7-5-4 blacks and a more unusual sailfish Monday for that far south. They also went 2 from 2 blacks on Saturday. While Tash and Scott 2 up on the 48 GunRunner also released 4 blacks on Saturday.
The blacks and stripes have made themselves known off Bermi in time for the Bermagui Big Game Anglers' Club's unofficial 2020 Bermi Challenge. Some of the great results include Panlicker with 5 tags on Day 2. Most marlin tagged over the 3 days went to Mr. Hooker with 7 while Bent Over took out the trailer boat section.  The event also included an auction for 3 days fishing in Cairns aboard Capt. Tim Dean's Calypso with proceeds back to the fire ravaged community.
And congrats to young Mathew Sandy fishing on his dad's boat Amokura with Capt. Brett Goetze who recorded new potential Australian junior record striped marlin at 95.7kg on 8kg line!
And in other tournament news a catch up report from the PNG Tropicana Comp where an amazing 245 blue marlin and 3 sailfish were recorded by the 8 boat tournament fleet in 9 days of fishing. Thank you to Australian Angling's Steve Philp for the report and awesome pics at top and below!