Updated 22 Jan: More about Aura here.
Capt. Simon Carosi on Aura with owner Marcus and son Murdoch and guest anglers Col Matthews and Simon Clark, has been enjoying the hot bite and with the weather conditions yesterday, fishing on the brand new Norman Wright 60 meant they were solo until the run home at 11am with 10 from 12 on the board!
The boys have been enjoying good fishing with a total of 40 blacks now in 4 and a half days of fishing. Best day yesterday and another day was 9 from 11!
Simon reports AURA performed awesome in less than favourable conditions.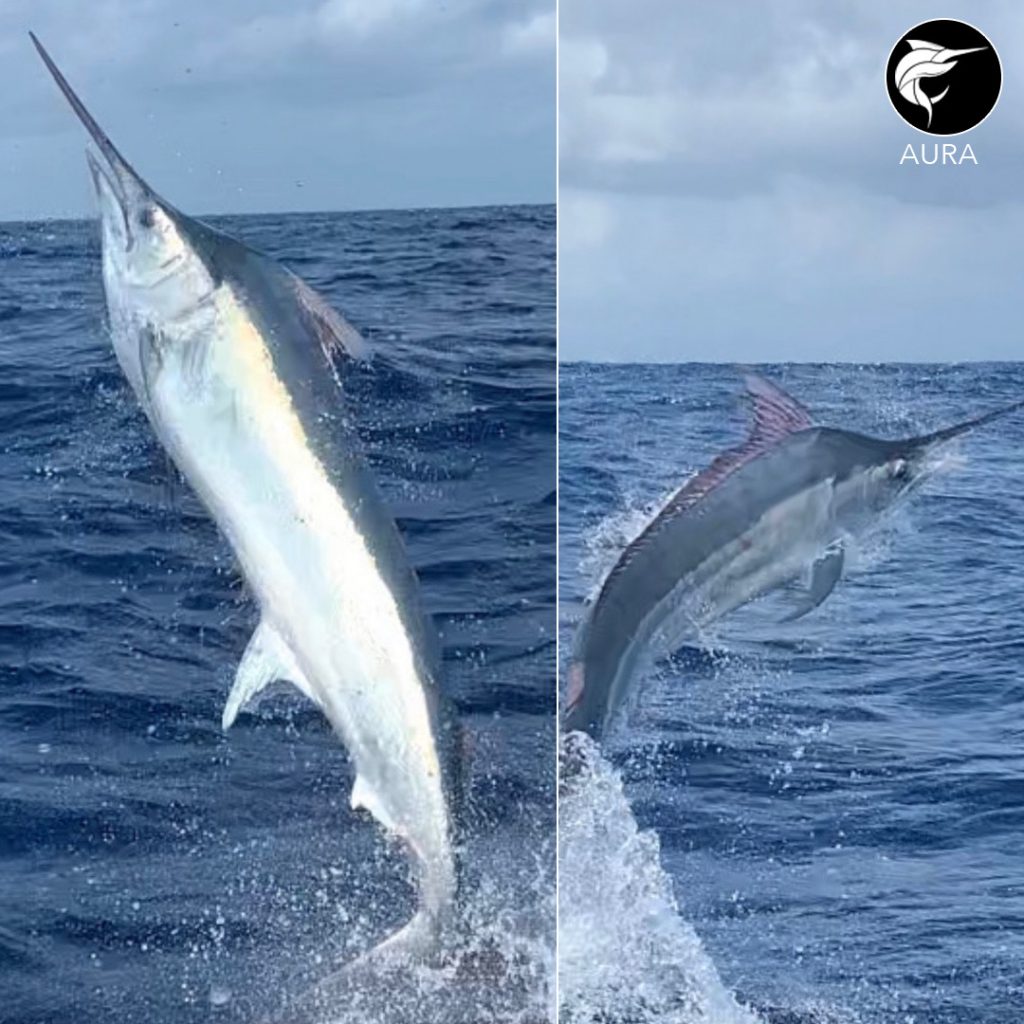 Another report from Unleashed Sportfishing Sunday going 6 from 9 bites off the Gold Coast while on charter with guest James, John and Darren. Fishing doesn't seem to be slowing down but the fish have been moving around a lot. Jason says that unfortunately the weather will have us off the water for most of the week!
---
Again we are seeing the little blacks moving down the coast with Luke Bannon trailering to South West Rocks this past week and going 5-5-3. Luke had his 9 year old son Zane with him who got to wind one in with his nephew Lachlan helping him in the task.  Luke said they were hoping for a smallish fish for him but they were all in the 50 plus range and the last one was pushing 90!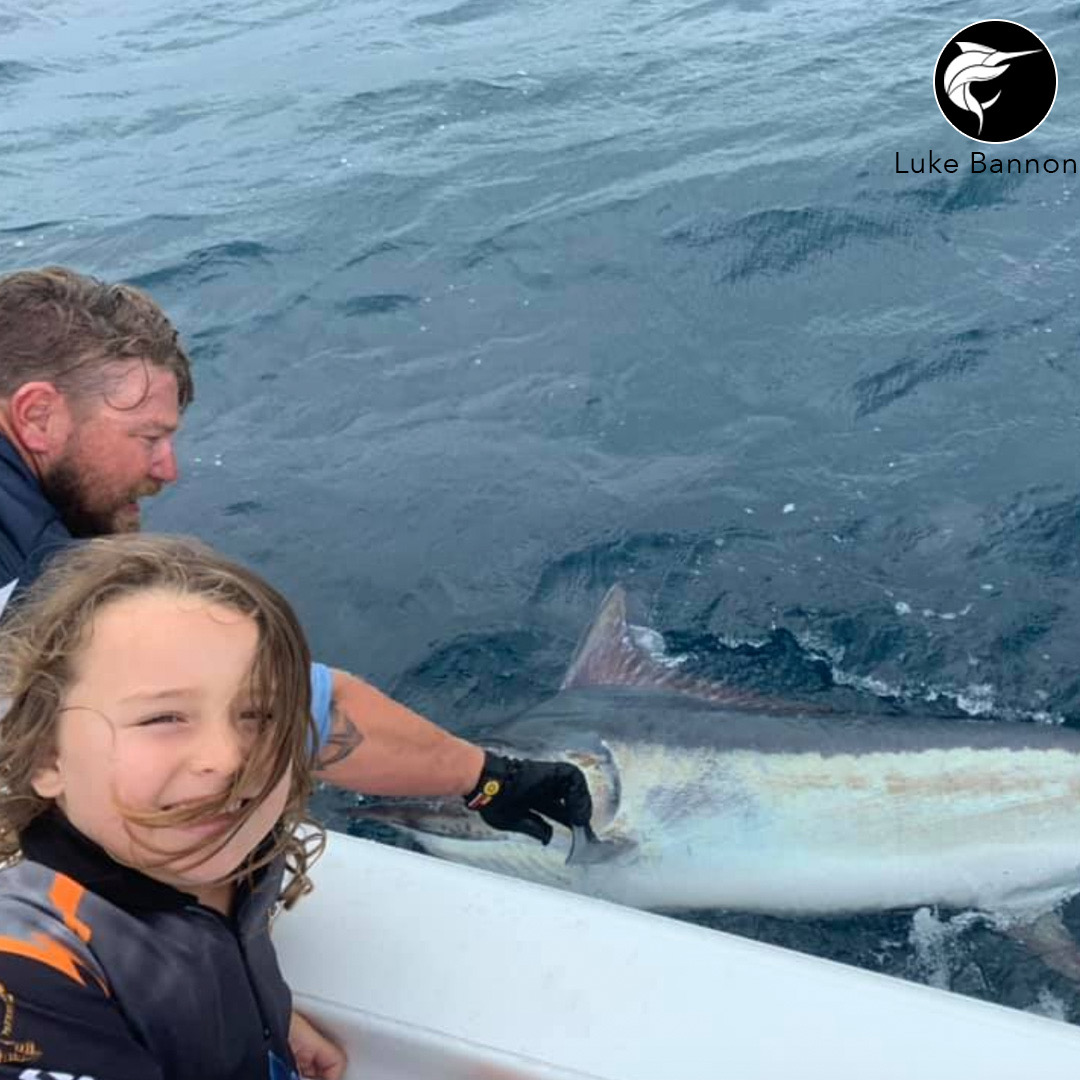 Off Coffs its been a little slow but Rob Lang's Black & Blue recorded a 2-2-2 in fantastic conditions on Wednesday.  Gerard Billing reports that the EAC is still diverting that part of the coast but there is tonnes of bait down the 70m line and little uphill current.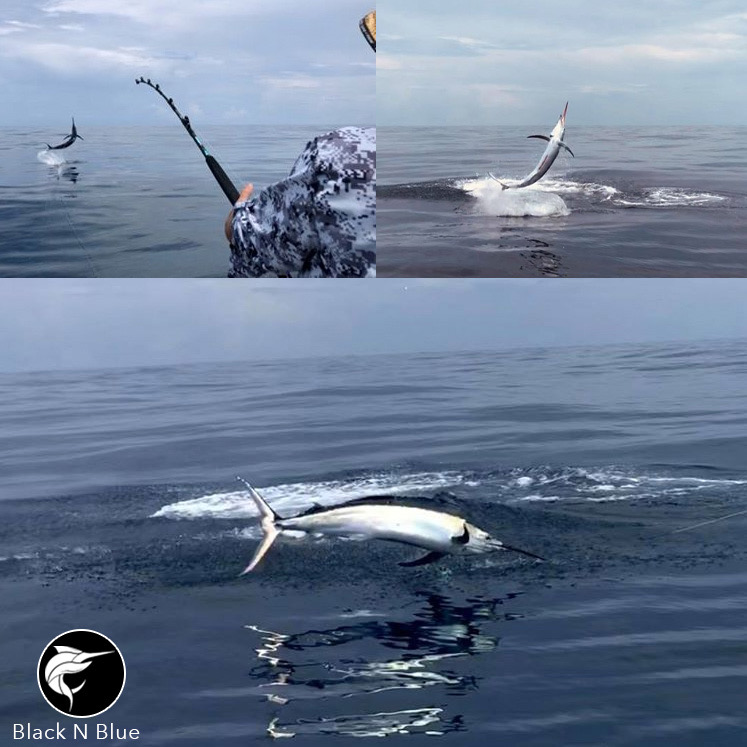 But it is the Gold Coast that's still the hot spot. Capt. Jason Hedges has had a great week after taking out the Under 8m division of the Gold Coast Light Tackle Masters in Unleashed and went 9 from 9 while on charter with guest Peri and Mike Stavropoulos who made the trip up from Victoria to take advantage of the current Gold Coast bite. Fish ranging from 50 to 120kgs.
Yesterday (Sunday), Brandon Dietrich's Oceaneer two up with Kyle Trewin went 8 from 8 with just the one smaller 25kg model and the rest 50-90kg. (Photo at top!)
On Wednesday it was a great Day on Aquarius with skipper James White who went 7-6-6 black marlin also with above average sized fish for anglers Jack Poulier and Dan Hanson.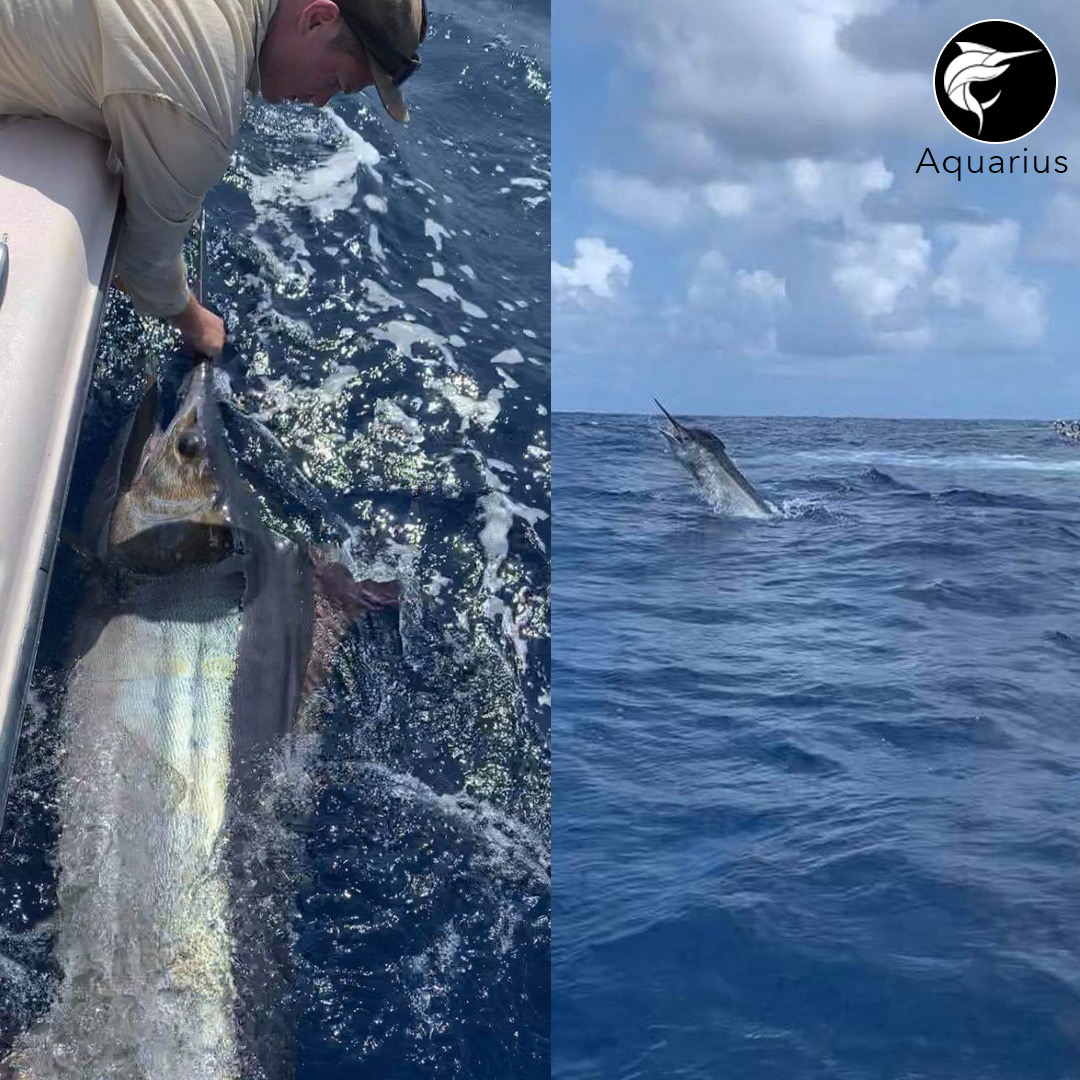 Meanwhile the Sunshine Coast is still also holding fish with the junior Wood Duck Bryce Bartleson braving the weather and going 2 from 4 yesterday before lunch on Joel Grattidge's Pitch Black.