Sharing #fishingflashbacks until we're fishing again #covid19 #lockdown
A few similar pics of big black marlin on the Great Barrier Reef and the stories that go with.
At top: Shared by Bo Jenyns who was on deck for Capt. Darren "Biggles" Haydon (now on Adventum) for this fish on 50lb for Hawaii's Billy Boyle.  Bo said that she ate a Marlin Magic Hard Head lure out wide of Number 5 and Jason (Holtz) put in one of the best gaff shots he'd ever seen. The fish went 892lbs and the photo was taken by another great Hawaiian Carol Lynne!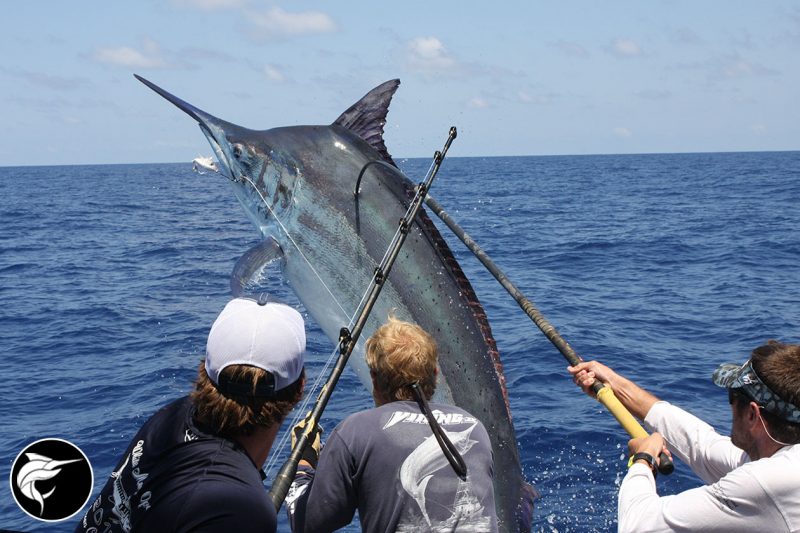 This is what a real big one looks like up close! This fish on Capt. Bill Billson's Viking II during the 50th Anniversary Cairns Black Marlin Tournament back in 2016 that Bill estimated at 1000lbs+. The angler was Chase Hooper who took out Champion International Angler with this fish. What looks like a classic gaffshot by none other than Kenton Gear is actually the tag shot with force! Photo by Michael McInnis. Again this fish was caught lure fishing out wide. While the initial lure hit failed to hookup the team pitched a bait to her and hooked her perfectly right at the transom. 1.5hrs later..tags away!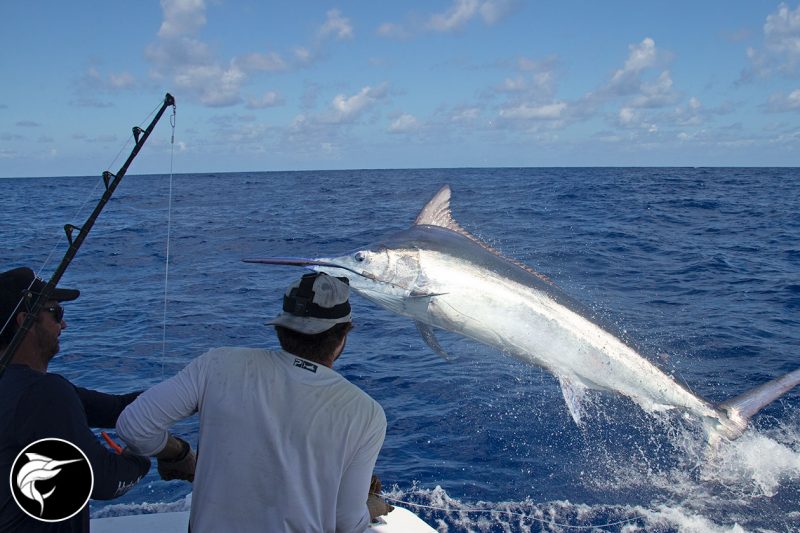 On Capt. Luke Fallon's KEKOA in 2018, this was a fun one in the larger size range and everything was going smoothly until the fish suddenly changed direction at the back of the boat and jumped straight along the transom leaving Colin Oxnard on the leader struggling to catch up with the sudden lose line. When she took off again, it was fast and he was pulled across deck after her with the line catching under the rim of his glove to send it high into the air. Sid Ernest, who was steering the chair for angler Jeff Marlow quickly quipped, "Gee I hope his hand's not in that!"
Spare set of gloves on and the fish was released 45 mins later.