Updated Tue: updated for Townsville results at bottom and Weipa recapture. One of the fish caught on Who's Your Daddy was a recapture of a fish caught two years earlier on Darryl French's Wine Down 26 Aug 2018!
The Weipa sails are on! Mark Bowlen's Who's Your Daddy went 16-14-10 on sails yesterday with new Weipa Billfish Club member Lorinda Billing tagging her first ever sail and followed up with another. Skipper Mark also tagged 3 and angler Nathan Billing with 5.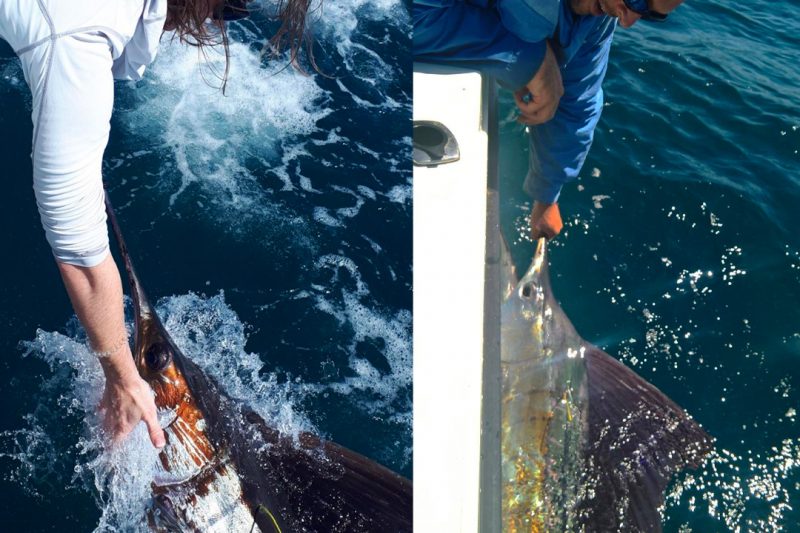 Outta Beer also joined in on the action with a 4-4-3 (Renee Mather and Louis Drake) with Renee sending some pics also at top and below.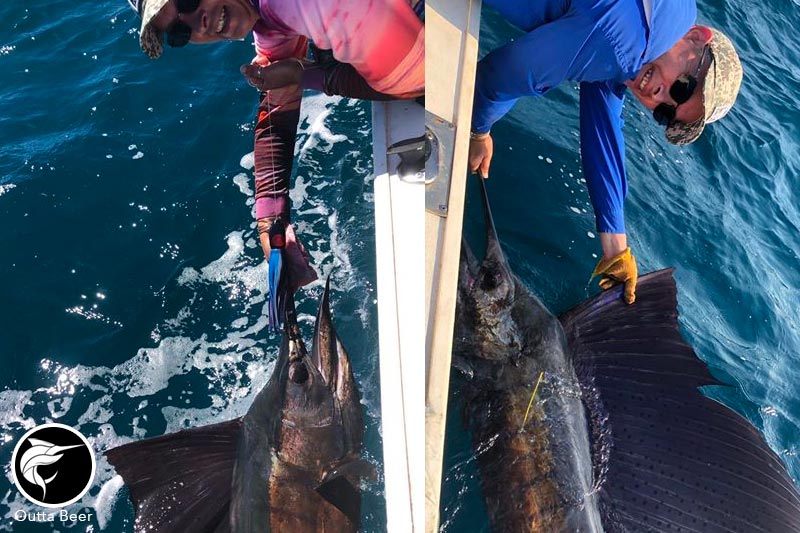 The Weipa Billfish Club's annual comp is coming up on 2-6 October. Good signs for the fishing in the leadup!
And quick report from Townsville's Leigh O'Brien in his 6m O'Brien Boat who went 1 from 4 on the little blacks yesterday!
More from Townsville:
Numbers are looking up. With over 15 tags and 20-30 fish seen by 6 boats things are well and truely heating up just in time for the '2020 TGFC Billfish Challenge' which is just around the corner on 12-15 August!