Updated: Bounty Hunter added another 5 from 7 yesterday (Monday) off Cairns including a potential Australian Junior Female Record for Lily Sims.
Another week another great result for the little black marlin. Fishing off Cairns yesterday, Capt. Darren Haydon at the helm of Bounty Hunter recorded a 6 from 9 with 11 raised in total as well as a mixed bag of gamefish being mackerel, GT and yellowfin.  Capt. Luke Fallon's  KEKOA also fished Fraser Island in the strong westerlies earlier in the week for 14 little blacks and some mackerel for the dinner table.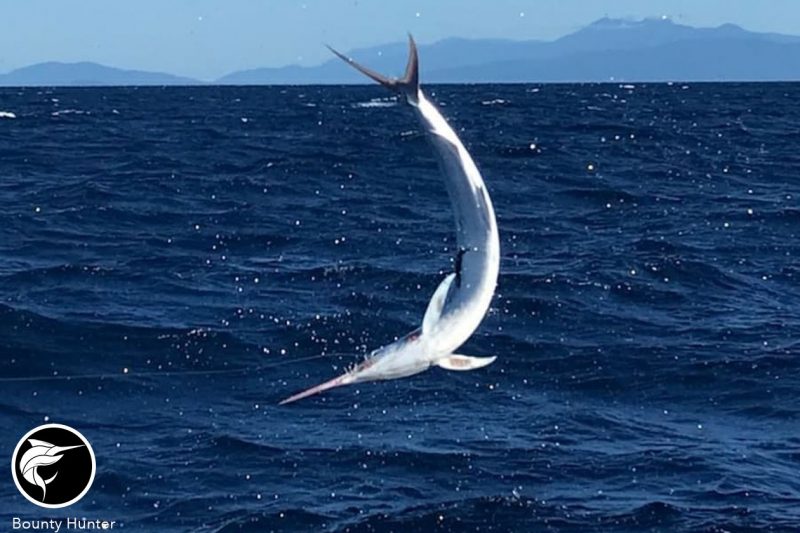 The Townsville Game Fishing Club held their monthly point score as well as the Lucinda Light Tackle 1 Day Shootout being held and a few fish made for an entertaining time especially for the juniors who were on fire!
In the Lucinda comp, young Will Travers on TGFC's Job Site caught his first black marlin to give them the win in the comp. Outside the comp teammate Jaid Medill got her first and they both followed up the with their second fish in a successful double header as well! (photo left)
Caboss went 3 from 5 blacks traveling up for the comp and Reel Screamer tagged a black and a sail. And young 7 year old Jordy Beetham also tagged her first marlin on board Bee Haven photo right below!