With a fantastic weather forecast 62 anglers in 18 boats competed in the weekend's Light Tackle Slam resulting in 60 fish raised, 34 hooked and 19 tagged (made up of 16 black marlin, 3 sailfish).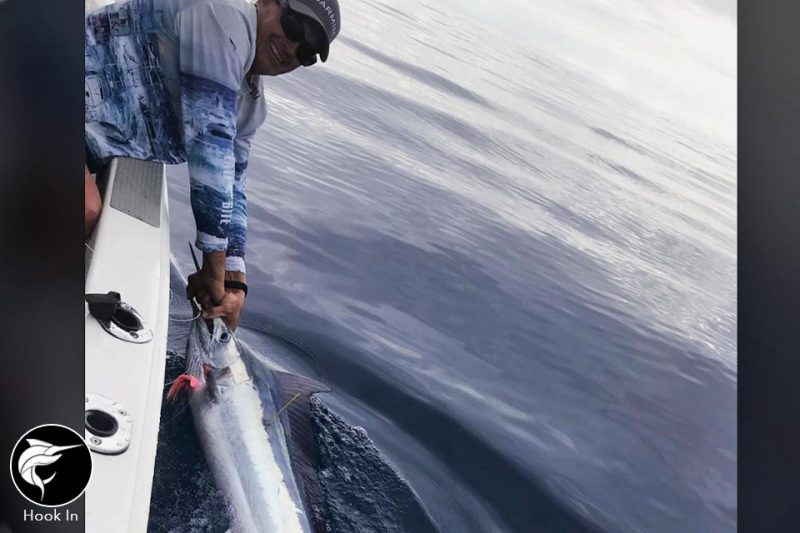 Congratulations to the Bartlett family's Black Magic who lead the pack with two of their anglers tussling for Champion Junior Anglers and Finn Bartlett winning over James Froggatt on countback both with three fish a piece! Well done the juniors!
(Photo at top one of mine of Black Magic in action in previous years).
THE RESULTS
Heaviest Gamefish – Flynn Rathbone with his Mackerel
Champion Junior – Finn Bartlett on Black Magic, with a special mention to James Froggatt second on countback.
Champion Male – went to Ryan Tivey on Hook In
Unfortunately champion female didn't go off.
Champion Boat Under 8 meters – Hook In with a sensational effort from father and son team Andrew and Ryan Tivey
Champion Boat over 8 meters – Black Magic – Cameron Bartlett, Adrian Froggatt, James Froggatt, Fin Bartlett, William Bartlett
Big thank you to Jason on Topwater for passing on the report!