Dylan Rogers reports Blue Girl fished Cairns Wednesday last week for a 5-4-2 on juvie blacks and followed up again yesterday morning for another! And Barra Bunt 5-2-2 yesterday as well.
Stephen Polzinator's Reef Madness fished the Fitzroy grounds Monday for 2 from 3 before lunch.
The Cairns Bluewater Classic is this weekend 21 to 23 August with entries accepted right up until the 21st.
Townsville, Gary Powis reports a great day on his boat Fishabunga on Tuesday with wife Kayleen going 5-5-2 . Gary says the weather was awesome and they hooked 4 fish on bait and dropped one about 30kg on a lure.
Nathan Theuerkauf reports a few black marlin off the Bundaberg inshore grounds with a 2-2-1 on Suntile on Strike last week and 1-1-1 Sunday for junior angler Dylan.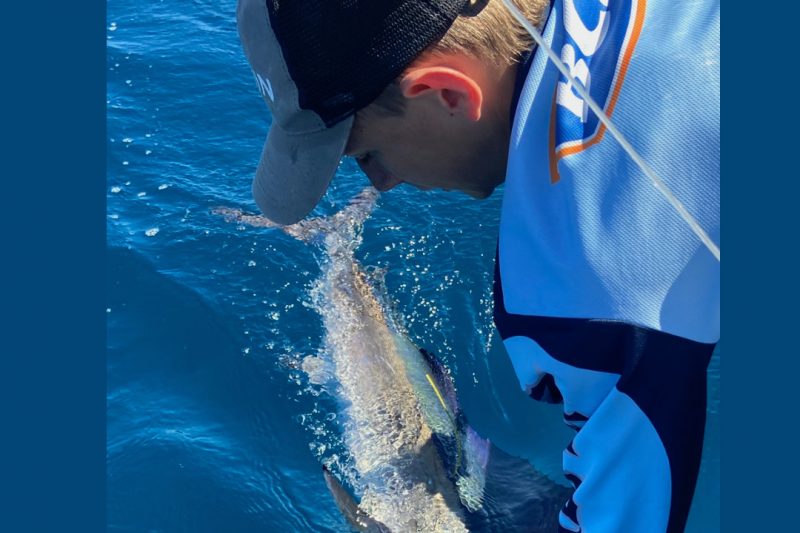 And Todd Atfield on Crabby Abby reporting 4 from 5 micros blacks off the Keppels as well!
In the west, the Exmouth Game Fishing Club's annual Ladies Day event was held Saturday Auguest 15 with 8 teams and 15 lady anglers competing. There were 22 billfish raised, 20 hooked and 10 tagged for the day (8 sails, 2 blacks). The team on Eddy Lawlers Pelagic Hooker of Hayley Dellar and Kirsten White tagged 7 sails to blitz the field to team Azura (Kate Neilsen and Raquel Roche) who were runners up with a black.