Hot fishing for Capt. Eddy Lawers Peak Sport Fishing yesterday with a grand slam made up of 6-6-4 striped marlin, 4-3-1 blue marlin and 1-1-1 black marlin. Fish has been good with both blues and stripes mostly in the mix.
Exmouth Masters Tournament
The EGFC Masters Tournament was run over the weekend with 4 boats and 10 anglers competing. Although the weather wasn't the best, the fleet tagged 7 sailfish and 1 black marlin.
Results:
Champion Team Tag & Release Billfish: Pussee Galore with anglers John Prince & Matt Bird (5 sails)
Champion Angler Tag & Release Marlin: Darren Mossman on Outsider.
Champion Angler Tag & Release Sailfish: John Prince (4 tags)
Heaviest Other Gamefish: 9.62kg wahoo for Dale Moir on Outsider
The 2021 Masters Tournament will return to its usual May time slot on the weekend of May 22-23.
---
Darwin Billfish Bash
The Darwin GFC 2020 Billfish Bash saw 14 teams and over 50 senior anglers and 11 juniors take part last weekend with 31 billfish tagged over the two days.
10 blacks to 50kg and 21 sails to 30kg.
Champion Team was Free Jumpers on 6300 points. Champ Male Angler Beau Cartledge 3150 points. Champ Female Bridget Bainbridge 2400 points and champ junior Elle Saunders 750 points.
Congrats to all!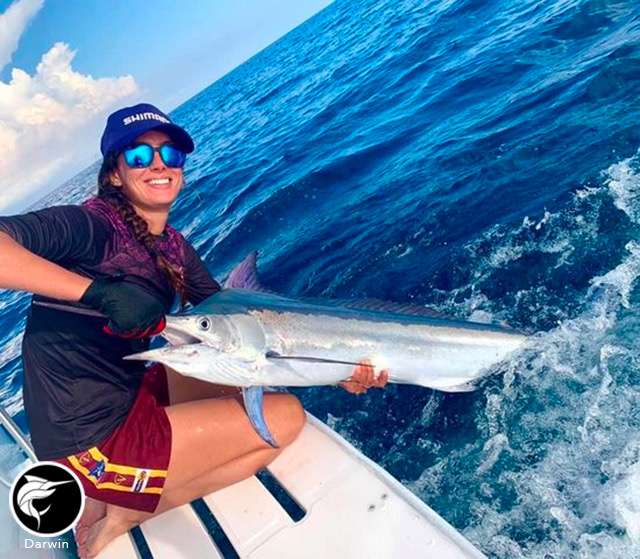 ---
Catch up reports from socials:
Michael Behrens reported a 3-1-1 on Ymer off the Sunny Coast Sunday both very small fish (sub 10kg) and losing another 40kg! Pretty clean water 21.5degrees.
Larva Lures' Andrew Smits fishing with friends and son Lachlan went 5 for 11 off Yeppoon on the Larvas Saturday including a first black for Lachlan and mate Brad!
Fraser Island hotting up again with Capt. Brett Alty's Mistress reporting a grand slam last week being a blue, black and stipe!!