Catching up earlier in the week, Capt. Adam Jordan's Iona II on a run of quality fish including
a fish that Adam put at over 1100lbs. Adam said it was over two hours fighting and she swam away healthy!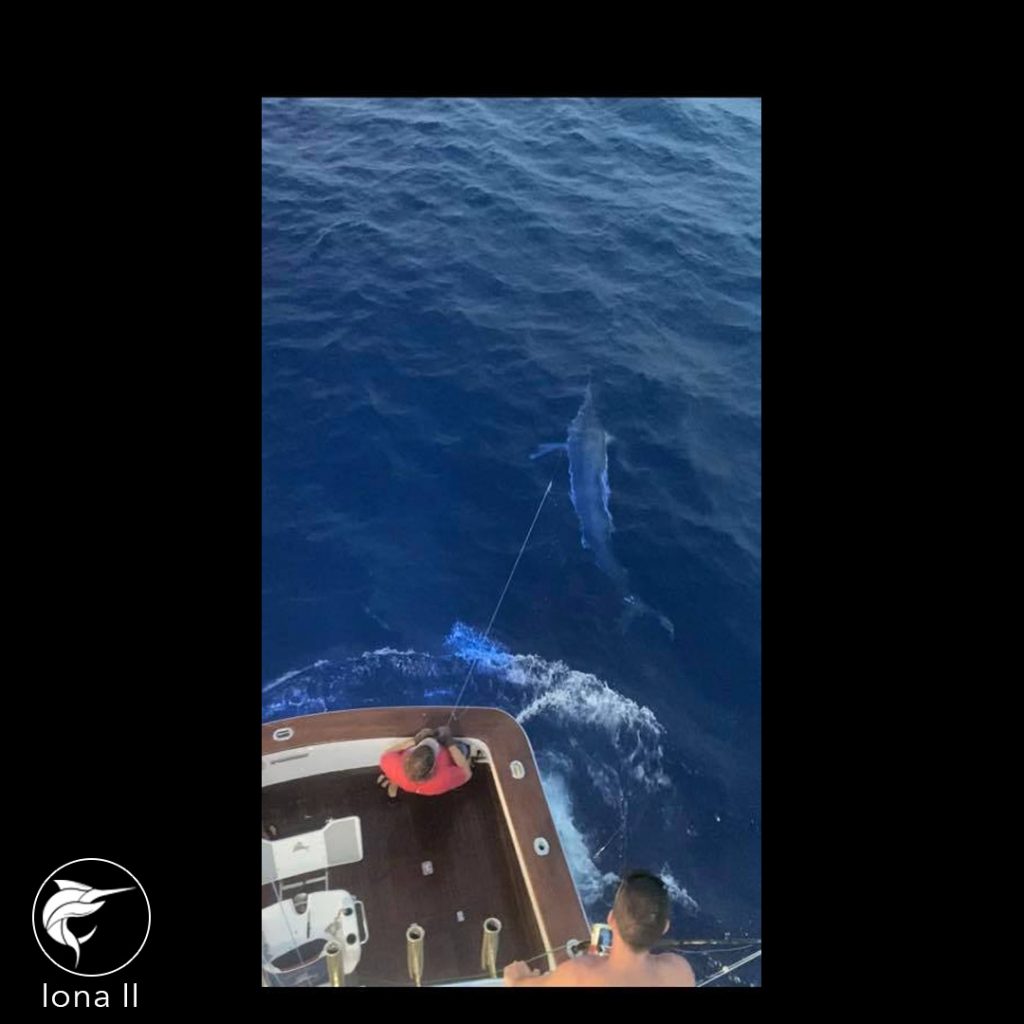 Another catch up report from Capt. Brad Craft on the newly renamed and refit Iceman, now LELLY B with good friends and long time clients Col and Damo West. They have just wrapped up a cracking trip on the Ribbons with good weather and great fishing. Brad said they had bites out of 4 big fish with Col catching a PB around 900lbs and also fighting another big fish around 950lbs into the night before breaking the leader. Damo also fought another big fish that we unfortunately lost.
Brad said they also caught a few smaller models and some great snorkeling and reef fishing made it a trip to remember!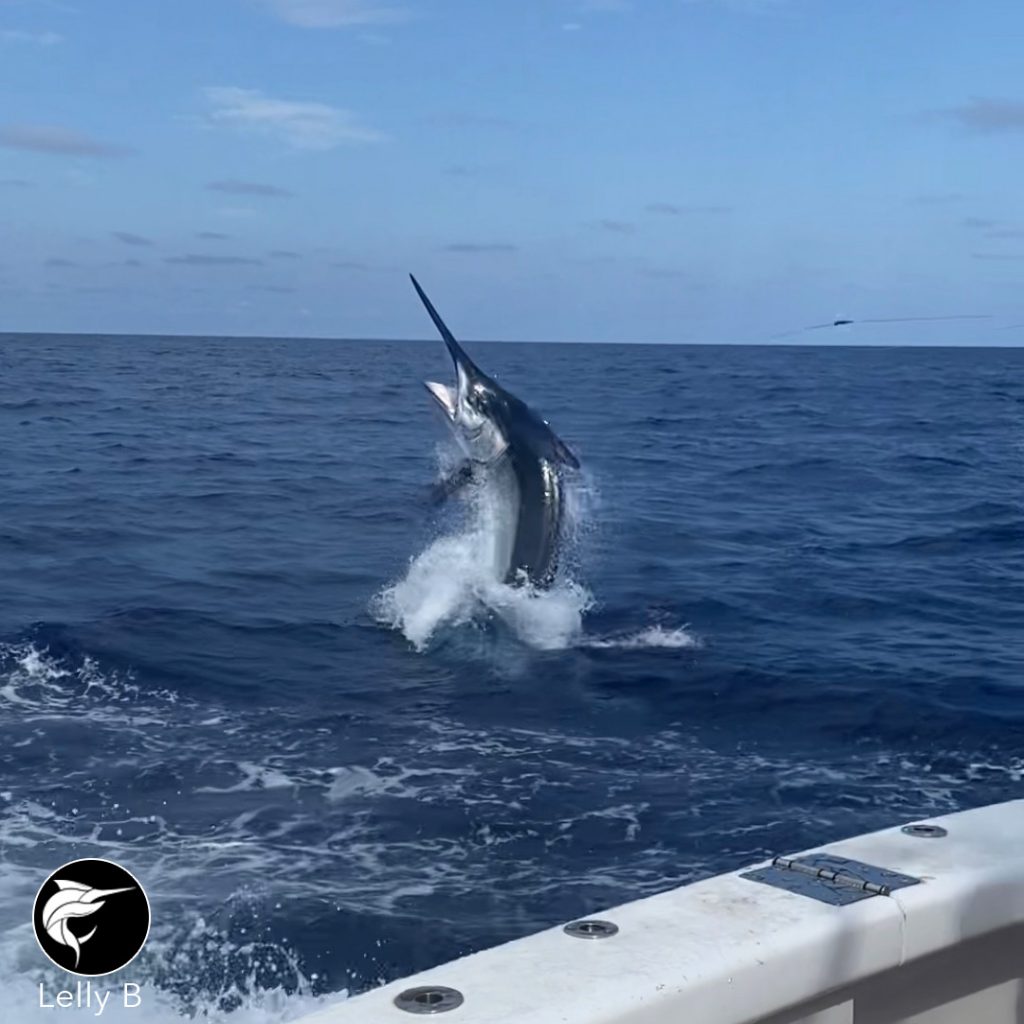 Tuesday Capt. Rob McCulloch on Kiama finished up his first trip of the season with the Mathieson's on board on a high with a successful double of one about 600lbs and one that he put at over the mark well into the night. This is a pic of the smaller fish.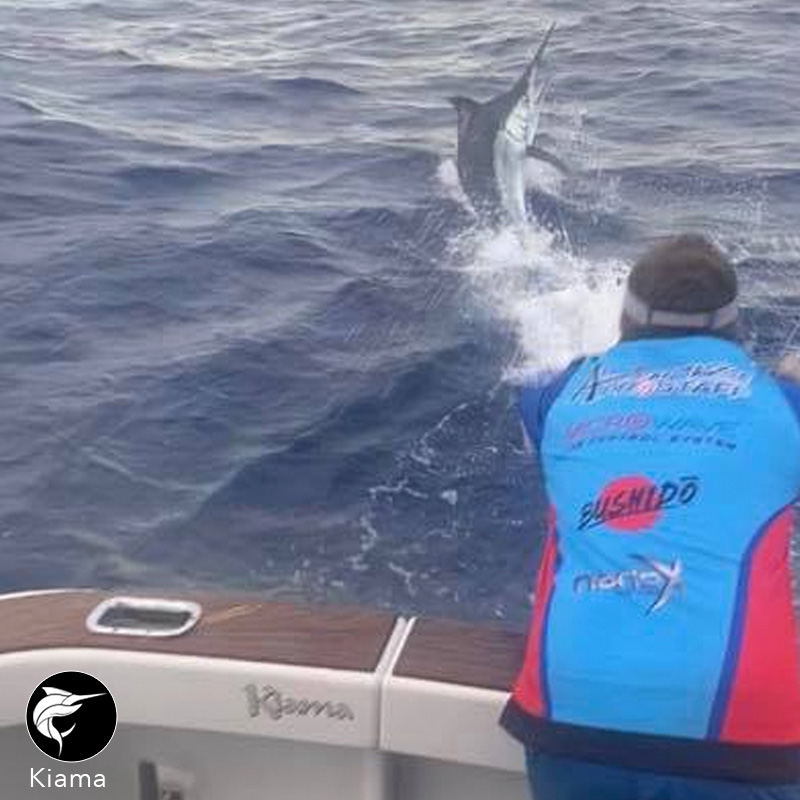 Capt. Luke Fallon's KEKOA began a new trip with Peter and Anna for Cairns going two from 4 including this chunky mid ranger below.  The previous trip with the Brissy boys ended on a high with 10 for the trip to 800lbs and lots of great sport and spear fishing as well.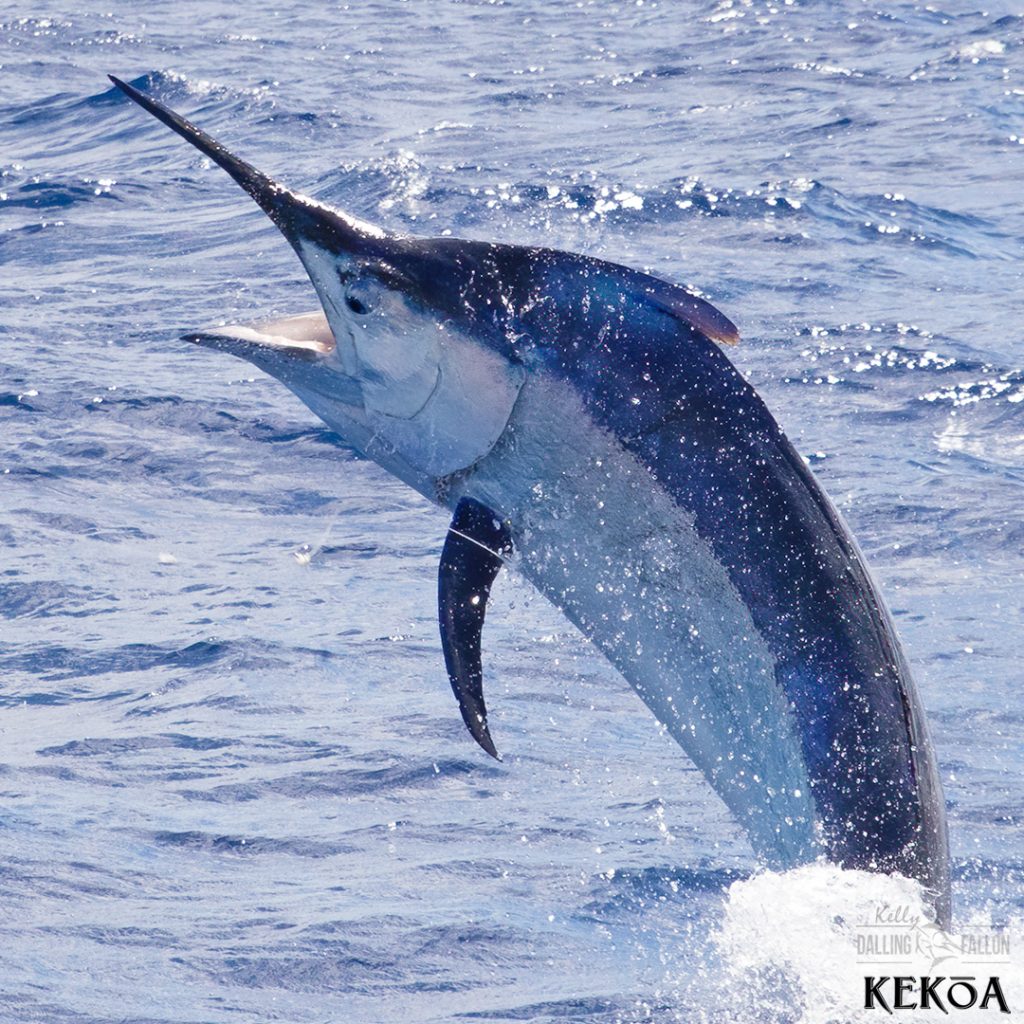 Fraser Breaksea
Peter Jenyns reporting blues from Fraser on the Riviera 52 Living The Dream with two blues yesterday. A 200lbs for owner Mike Bolton and his brother-in-law Steve Planck also got one at 300lbs. Back out again today.