Cairns Giant Black Marlin Season
Capt. Luke Fallon's KEKOA finished up their Cairns giant black marlin season 2020 this week – a week early thanks to the latest Adelaide lockdown cancelling guest from South Australia. The last two trip tallies were 6 to 900lbs in four days with the Scotts who are now about 20 year veterans on the reef. And our last trip with the gang from the Gold Coast glitter strip accounting for 8 in 4 days of fishing with a few good solid mid rangers among them. That's a wrap on a great season for us!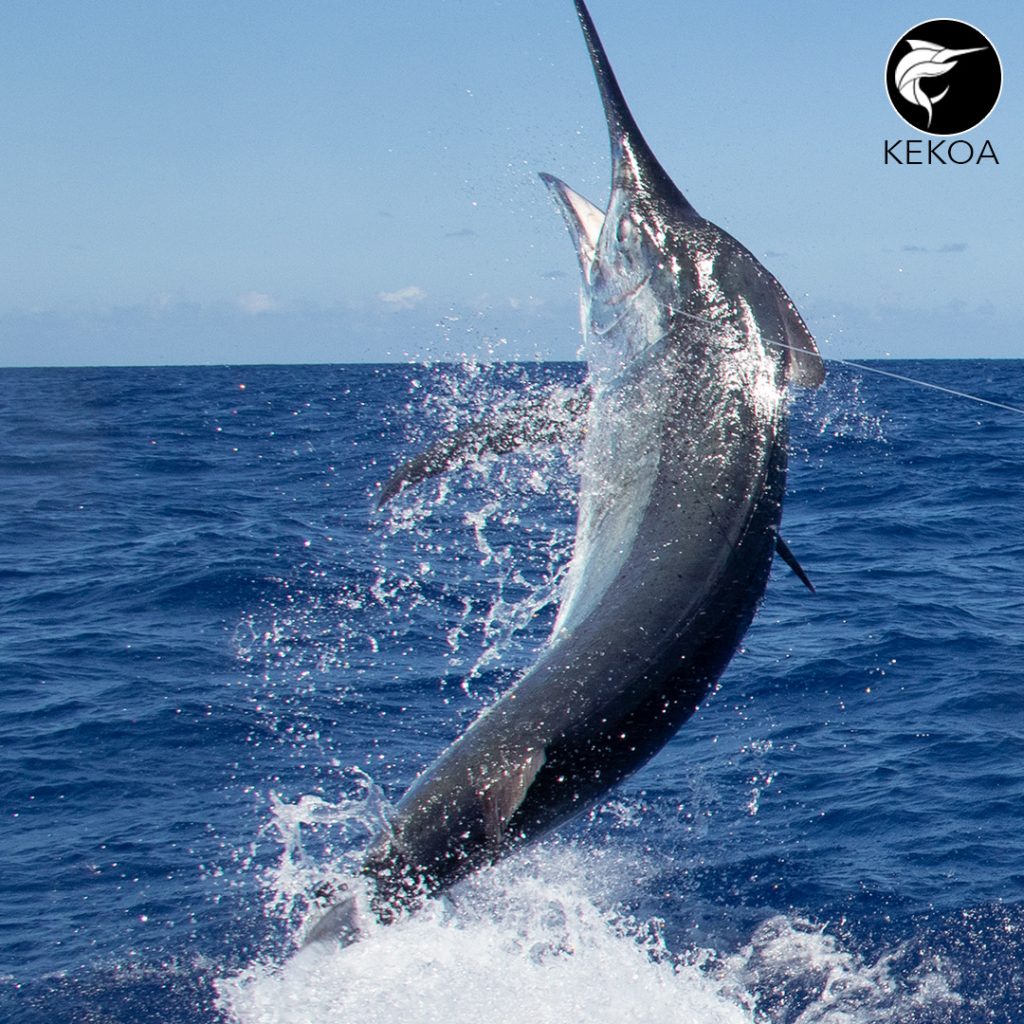 There are several boats still fishing including Capt. Jason Legg's Black Ops who reports 5 from 8 in the last four days of fishing to 700lbs.

Fraser Island Mid Nov
Pete Jenyns fishing solo in his boat Saltshaker went 2 from 3 little blacks inside the island at Rooney's Point.

Gold Coast Mid Nov
Hot bite on striped marlin for James Holt's Chasin Tales who released 7 from 9 stripes in just 4 hours of fishing!
Sunshine Coast Lat Nov
The little blacks have arrived with Rob "Smithy" Smith's Capricorn accounting for 8 tags off Mooloolaba Tuesday from about 20 raised!
Mooloolaba Billfish Bash Results
After a few cancelled weekends due to bad weather the club was finally able to snag a weekend with perfect weather. The fleet consisted of 14 boats, 57 male anglers, 6 female anglers and 5 juniors. Most boats went wide fishing heavy tackle and with the marlin spread far and wide, so was the fleet.
Fishing results- 41 strikes, 32 hook ups, 25 tagged or captured ( 3 blue marlin, 4 black marlin, 15 yellowfin tuna and 3 mahi mahi).
Champion Light Tackle Senior Angler- Doreen Bell
Champion Heavy Tackle Senior Angler- Jack Kruger
Champion Other Species Senior Angler- Not Awarded
Champion Male Senior Angler- Jack Kruger
Champion Female Senior Angler- Doreen Bell
Champion Junior Angler- Not Awarded
Champion Boat over 7m- Kaizen
Champion Boat under 7m- Reel Buckled
First Billfish Tagged Day 1- Jack Kruger
Last Billfish Tagged Day 2- Dave Morton
First Billfish Tagged Day 2- Zane Bennett
Last Billfish Tagged Day 2- Kara Dickinson
Donuts Award- Gusher
Calcutta- 1st- Kaizen
2nd- Reel Buckled
3rd- Catalyst
Lucky Angler Day 1- 10:00 Gary Housley
13:00 Johnathan Phillips
15:00 Mitchell Quixley
Lucky Angler Day 2- 10:00 Dylan Bette
13:00 Doreen Bell
15:00 Steven Murphy
Townsville Heavy Tackle Shootout
9 TGFC boats headed out wide to the "Heavy Tackle Grounds" outside of Myrmidon Reef 14/15 November. Glamour conditions greeted the crews and short bite windows provided some excitement. Congratulations to 'Zuri' taking the honours of the weekend for the second straight year.
'Zuri' – black marlin (est 500lb), blue marlin (est 300lb), sailfish (est 40kg)
'Our Jobsite' – black marlin (est 350lb), black marlin (est 250lb) on Friday
'Caboss' – black marlin (est 150lb)
'Grey Ghost' – black marlin (est 300lb) on Friday