CAIRNS HALL OF FAME 2016- INDUCTEE PROFILE
William (Billy) Fairbairn is one of the best known and most respected game fishing professionals in the Cairns and Great Barrier Reef region, having been a somewhat unobtrusive but vital part of the scene for over 30 years. Billy is considered by many to be "the crewman's crewman" and he has been a teacher and mentor for many crews and anglers over that time.
Born in Sydney in 1951, Billy moved to Cairns with his parents in the late 1960's when they took over ownership and management of the old "Hotel Pacific" on the Cairns waterfront. Billy assisted in the running of this hotel which was especially frequented by professional fishermen. Billy quickly learned the language of fishing, spending much of his free time aboard the small family boat on his own or with like- minded friends.
Billy honed his boat skills fishing aboard a commercial boat for three years before embarking on his game fishing career after an initial heavy tackle fishing excursion with well-known personalities Ern Palmer and John "Johnno" Johnston from Adelaide, aboard Frank Lipanovich's vessel Adriatic 111.
From this moment on, Billy was passionate about game fishing, especially for giant black marlin and he threw himself into his new occupation with passion.
For the next seventeen seasons from 1978 to 1995, Billy worked as the key deck man with Captain Bill Edwards aboard three of Bill's very successful charter boats, guiding many famous, and not so famous, anglers in the Great Barrier Reef waters. During the out of season times, Billy worked aboard prawn trawlers in the Gulf of Carpentaria and traveled to Hawaii and Florida, amongst other places, to participate in and study techniques for future use back on the Cairns scene.
From 1996, Billy Fairbairn worked at the Lizard Island Resort aboard some of the most famous and successful vessels operating from this resort. His clients included many well- known international sportsmen and personalities. In addition, Billy has been retained by several tourist organisations to assist with advice on setting up game fishing operations in Papua New Guinea and Lord Howe Island.
Over and above his skills as the consummate deckie, Billy has been a fair hand as an angler, boating many black marlin including a 862 pound on 30 pound (15 kg) tackle in 1978, a 1277 pound fish on 80 pound (37kg) tackle in 1980 and a 1040 pound black on 50 pound (24 kg) tackle in October 1982.
Whilst he prefers to sit in the background, those who know him in the charter fleets refer to him as "The Master", the ultimate tribute to a man who has been dubbed by an international fishing magazine as one of the top ten crewmen in the highly competitive world of top level game fishing.
Cairns Game Fishing Hall of Fame Inductee 2016.
IGFA Tommy Gifford award 2022.
Tommy Gifford Award Bio
Considered a "living legend" in the renowned Cairns recreational fishing industry and listed by Marlin Magazine as one of the Top 10 deck hands of all time, Billy Fairbairn has earned a reputation over his 40+ year career as being truly elite in his profession. Fairbairn's fishing career started in the early 1970's working on a commercial boat with a family friend. However, Billy transitioned to the recreational side in 1974 after catching two giant black marlin on his first big game fishing trip as the guest of well-known Australian anglers Johnno Johnson and Ernie Palmer. In his own words after that inaugural trip, Fairbairn stated "Wow, this is love at first bite!" Yet despite his prowess in the cockpit, his innovation with techniques and tackle, and his willingness to share information, Billy is also known as being extremely modest and is always in the back of the crowd" of the photos showing the impressive catches for which he was largely responsible. Billy was inducted into the inaugural class of the Cairns Fishing Hall of Fame in 2016 and continues to remain active the in Cairns fishery.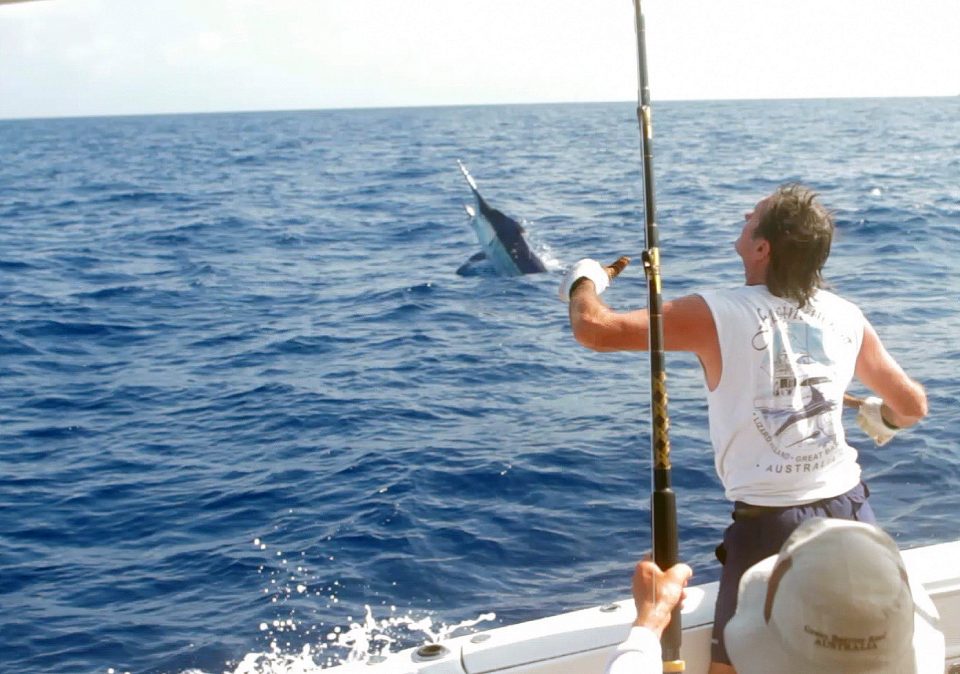 Note: If you would like to make any additions or changes or send in media (photos or video links) to accompany this bio, you can do so via the Submit page.