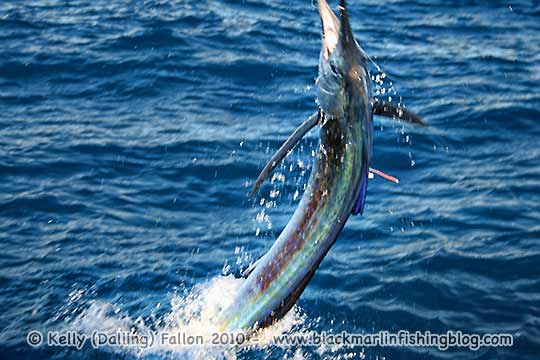 Report courtesy of Steve Tatham – thanks Steve!
Competitors fishing the Dampier Classic over the weekend encountered very unfavourable conditions with the winds mostly 30-35 knots, peaking at 42 knots on the Monday.  Billfish numbers were down on the huge result from last year (291 sailfish and 53 black marlin in 2009), sailfish significantly, and this year there were more marlin caught than sailfish. But it was still a good showing considering the conditions with 46 black marlin and 12 sailfish tagged.
First place was taken out by The Wench with 14 tags from Trophy Hunter in second with 13 tags. Notable captures included a 265kg tiger shark on 10kg line.  A total of 39 boats competed with 125 anglers and 15 juniors across all sections.