After a couple of quiet days, there's nothing better than seeing more than a few fish – and even better when they are behind your baits! We had 'The Hass' joining us again on KEKOA this year from yesterday and he jumped straight in the deep end with a hard pulling 800lb-er to start his trip off. Although we missed a few more chances including another fish of the same size which unfortunately pulled the hooks and eventually going one from four, we got some fantastic hatcam and cockpit cam footage and are looking forward to getting stuck into them again today.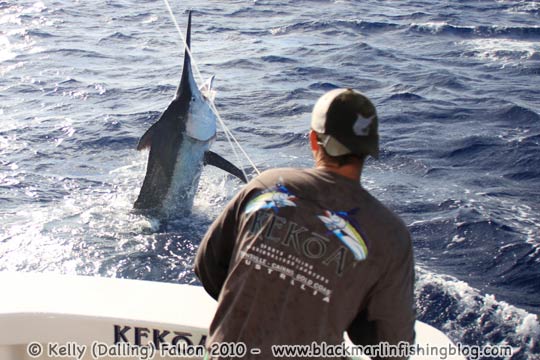 Iona 2 went for a wander out wide to the sea mount and also had some luck with this 800lb-er (below). They were on their way back in to the edge last night.  Rhino has taken some more awesome pictures including this below and bottom.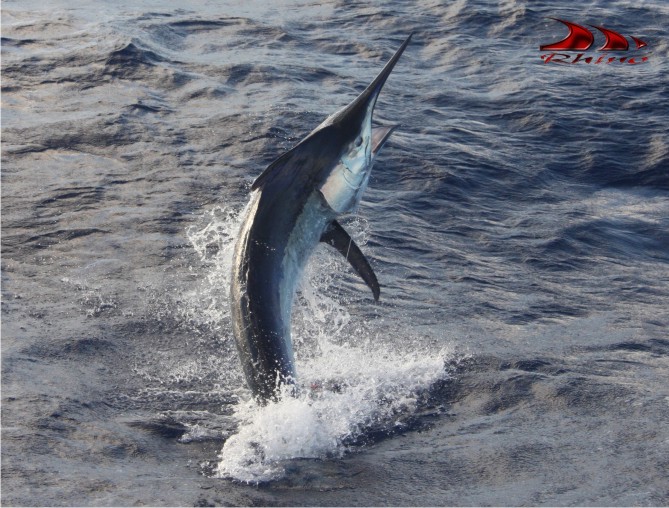 It seems like there were a few more fish seen down to the south. On the Bank, Capt. Brad Craft on Reelistic added another 600lb-er to their tally.