What a beautiful country – and sea!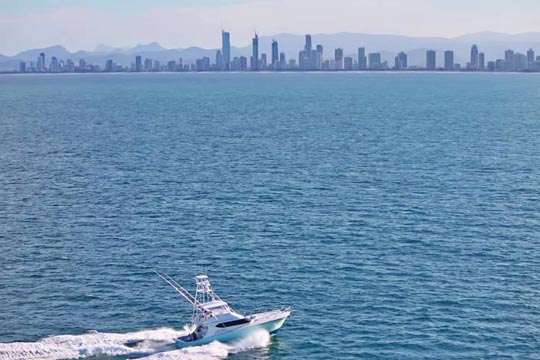 Two quick updates for today:
Barry tells me that Mistress fish south on the Tweed Canyons on Monday and went two from three blue marlin.  While the boats fishing further north had lesser luck.  I hear that boats fishing yesterday had similar problems to our Monday with a couple of lackluster bites but no hookup.
Ross and Tracey Newton on Reel Teaser over in WA are looking for any experienced deckhand to join them.  The details are here if you are interested.
It looks real nice out there today.