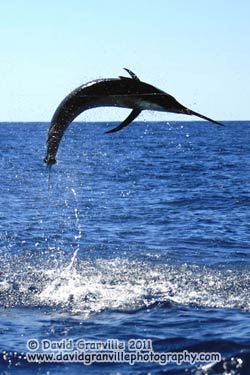 Some more fantastic reports are filtering out from South East Queensland.
Sunshine Coast GFC President David Granville reports that on the light tackle side, the black marlin and sails have arrived on the Sunshine Coast! On Tuesday, Watch Ya Problem released 8 and yesterday, Reel Capture released 6. A mix of blacks and sailfish.  Thanks David for this great pic of action in the air!
Heavy Tackle out of Brisbane, Capt. Ken Brown on Megumi added another 1 from 3 blue marlin off the Cape.  And on the Gold Coast yesterday, Capt. Ross McCubbin at the wheel of Cjig went three from three blues. Congrats to Grant who managed to catch one from the chair of his own boat! Grant tells me the fish were all in the 350-400lb range.  The weather's not looking terribly friendly for the weekend but hopefully we'll get some reports in the next couple of days before it comes up.
Beautiful sunrise in the Gulf this morning. You know its going to be a good day when you wake to this!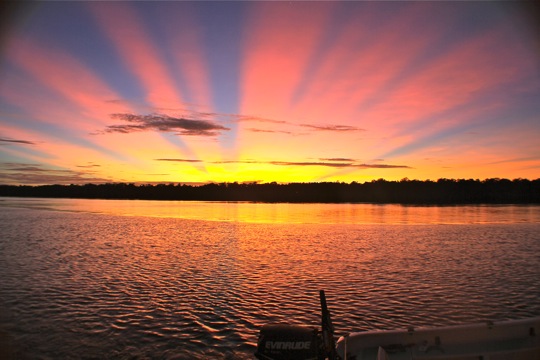 Sunrise on the river from KEKOA in the Gulf of Carpentaria