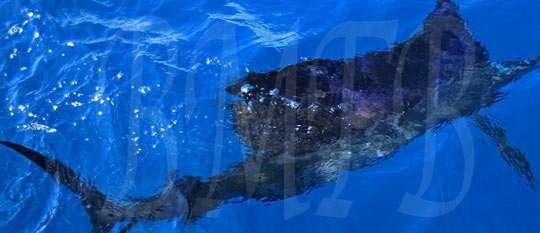 The Broome Billfish Classic has wound up for another year, and yet again, the fishing has not disappointed. Neither did the weather with the 18 teams competing enjoying glassy conditions on the water all week.  For the first time this year, the club reported the results live as they happened (foiled by phone range at times) and kept many of us on the other side of the country enthralled as it unfolded.  A highlight for eventual winners
Fish Broome
was calling in 9 sailfish tags on a single sked on Day 5 to propel them to the lead!  By the start of the final day,
Fish Broome
held a narrow lead over last year's winners
Billistic
and 2009 winners
Game On. 
Despite some tense moments (with an hour to go it was reported there was only one fish in it and four teams were hooked up with 2 minutes to go!)
Fish Broome
eventually prevailed to come home with a 4 sail buffer.  Congratulations to all who competed!
Final Results
A total of 564 sails were raised for 224 tags as well as 71 marlin for 13 tags.  (Points are allocated 1000pts for marlin and 500pts for sailfish.)  Fish Broome came home champions with a massive 19,500 points – 39 sailfish tags (no martians) – four sailfish clear of Game On with 17,500 points. In the 6-7.5 metre category Cluster Ducks were champions with 11,500 points and in the under 6m class, Shags won with 4,000 points.  Steve Ring on Fish Broome was Champion Angler (8,000 points / 16 sails) and Champion Female, Danielle Cox with 3,000 points.  Champion Junior went to Eric Locke with 5,000 points which included his first ever marlin.
It's interesting to note that the number of marlin raised each year is increasing (I put this table together from previous tournament reports on the blog).  We saw something similar at Cape Bowling Green when it transitioned from a sailfish fishery, to a juvenile black marlin playground.  (Although recent year trends indicate in might be swinging back the other way?)
Sailfish
Raised
Sailfish
Tagged
Marlin
Raised
Marlin
Tagged
Total
2008
404
88
not
avail
not
avail
88
2009
1136
335
41
14
349
2010
351
105
53
23
128
2011
564
224
71
13
237


No rich fish were recaptured unfortunately!