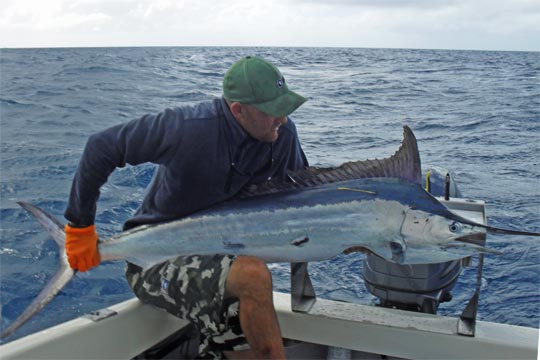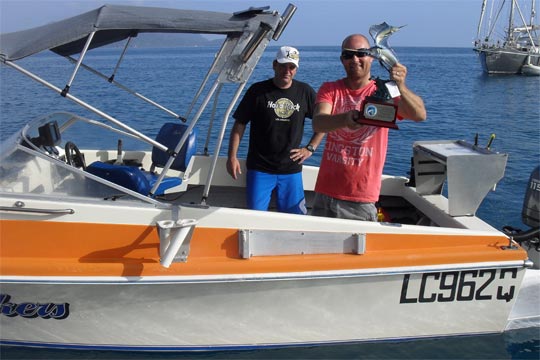 While the official tournament results are not in – word from boats competing in the Cairns BlueWater 6kg Tournament was that a great time was had by all. As I mentioned on Saturday, it's great to see some little black marlin featuring in the results.
The tournament was won on countback by Rohan Cross and his team on board Nickers. A great effort – scoring one for the little guys who were in the under 7.5 metre class!  Second place was taken out by Captain Chris "Sharky" Miles and team on board Kanahoee followed in third place by Steve and the team on board Hellraiser all with one tag.  Photos of Rohan with his black marlin and later, his trophy on Nickers above.  And also a big congrats to Emily Poulter on board Think Big who took out the Heaviest Other Gamefish on Day 1 as well as Champion Junior Overall with her 11.5kg tuna.  Thank you Paul for the report!
And how's this for an unseasonal report. Dave Tucker fishing on Climax out of Port Stephens yesterday caught this stripey which was 2.3 metres short length trolling on the Carpark. Dave says the water was 20 degrees and another boat scored a nice dolly – thanks Dave!