Good morning everyone!  Unfortunately I don't have phone service this morning so I'll have to update if reports come in when I do. In the meantime, the final tournament recap is the post below and in this post are some more great black marlin photos that have come in from last week.  I have more photos for tomorrow as well.
Update:  Cool Runnings fished Jenny Louise Shoal on Saturday for a 600lb-er released.  Cjig ended their 5 day trip at the bottom with 4 blacks 250 to 500lbs.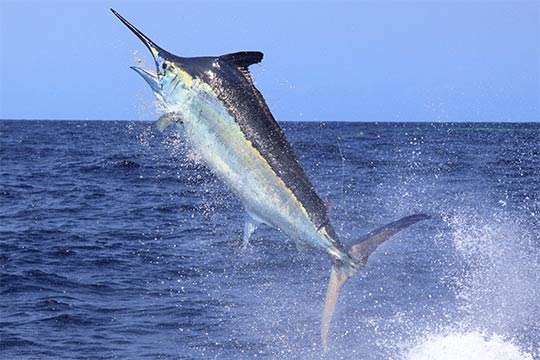 Brady Lybarger photo of 800lb-er for Jamie on Little Audrey.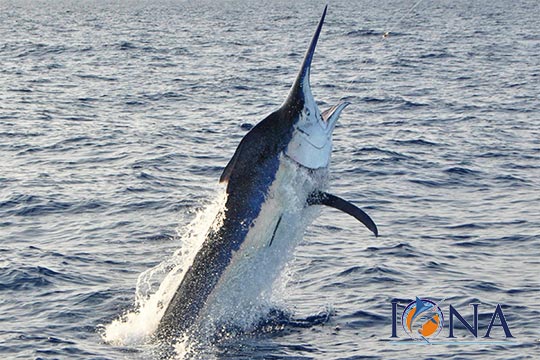 Another 800lb fish, this time on Iona 2. Another awesome photo from Rhino.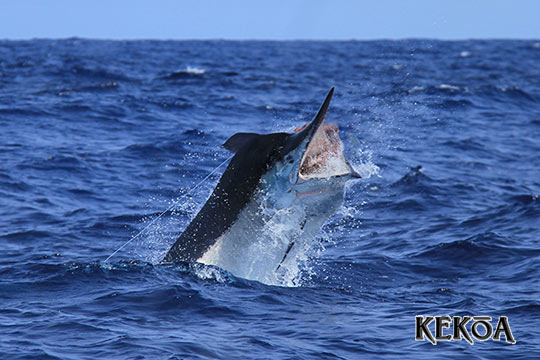 And another 800lb-er, this one on KEKOA.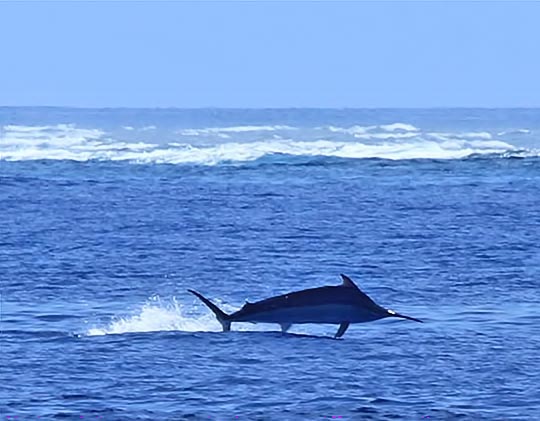 Ever wonder how close we fish to the outer edge of the reef? This is a photo I took of a 600lb-er for Little Audrey that greyhounding across the front of the reef.
In case that hasn't whet your appetite enough, watch the preview from Brady of Little Audrey's video footage. It'll get you wanting more!