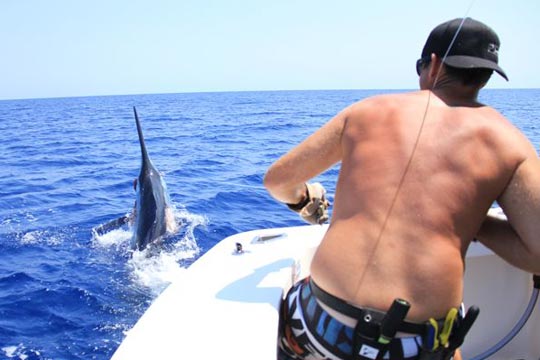 Still some good fish around yesterday.  Amokura went one from two, unfortunately losing the bigger fish estimated at 800lbs, which they hooked up to on a lure, when the line broke.
Castille III and Reel Chase are making the most of the good weather to head out wide to Osprey Reef.  Reel Chase heading out early, while Castille had a quick fish with Capt. Dean Beech releasing a 600lb-er for owner Mark Ripper before heading out themselves.  Also fishing on Number 10, Capt. Tim Richardson on Tradition also released a 600lb-er for angler Stephan from Germany who is spending 14 days fishing the reef!
On Number 4 Ribbon, Little Audrey released 300lb-er and a hammerhead shark.  Capt. Dan said they dropped the marlin at the back of the boat but were able to pitch him a scad and hook him up again!
We had a few bites on the way in for changeover but it seemed like the bite was just starting as we headed in.  Next to us in Cooktown overnight, Kaizen have returned from their latest trip and released a 350lb-er yesterday before heading in.
Footage
Some of the guys have been putting together some great little teaser trailers of their yet-to-be-edited footage so I thought I'd do the same.  I hope you like it!
This contains only some clips from the hatcam of our 1000lb-er on KEKOA for Jason on Monday.  I'll edit the full footage as soon as I can.

I also received this footage from the guys from Larva Lures from their 800lb blue marlin on Saturday. Great stuff!

More Great Photos
Some more images from last week that have come in.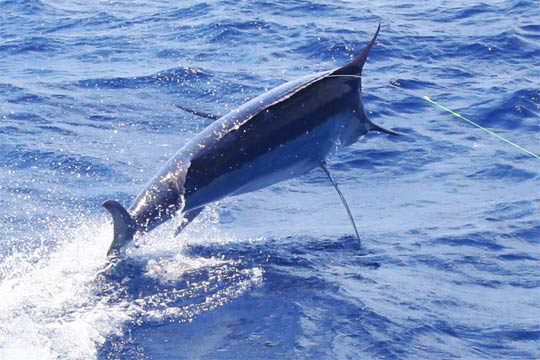 Another Brady pic from Ken Klein's 500lb-er on Little Audrey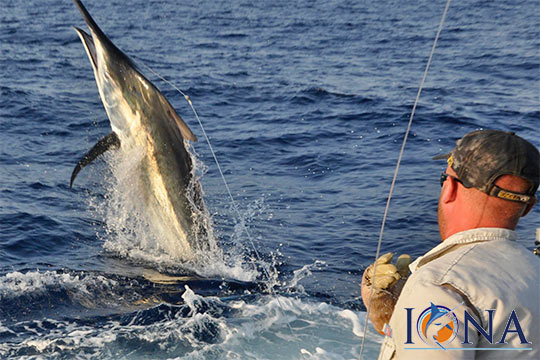 Another great Rhino shot from Iona 2.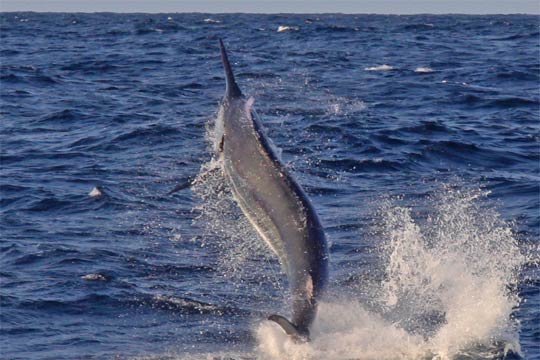 Save the best from last, another Brady/Little Audrey pic of a grander tailing. Another fish for Ken from the tournament.