Don't you love it when good fishing makes a day of wind and rain gusting close to 30 knots worth it?  Well so does Capt. Dean Beech on Castille who did just that yesterday topping off a very wet and windy Tuesday on the edge with 4 from 4 at 850, 400, 350 and 200lbs.  Angler Bill Borkan has been fishing the reef for more than 10 years and is once again fishing out of the Lizard Island Lodge this week. He's had a standout trip so far on Castille. By my count, this makes 8 fish in 3 days to 950lbs!
For the rest of the fleet, if we were expecting the winds to turn on the bite yesterday, we were in for a bit of a rude shock with only a few reports of marlin released along the rest of the reef. Instead, the rain began and the wind stepped up a few notches. Oh yes, this is what October is supposed to be like!
Fishing his honey-hole at Number 4 Ribbon, and after a quieter day the day before, Capt. Daniel Carson on Little Audrey released one from two estimated at 600lbs and dropped a smaller fish beside the boat.  At the top of Number 10 Ribbon Reef, Capt. Tim Richardson on Tradition also released one from three at 300lbs.
And that's all I have on the fishing on the reef today folks!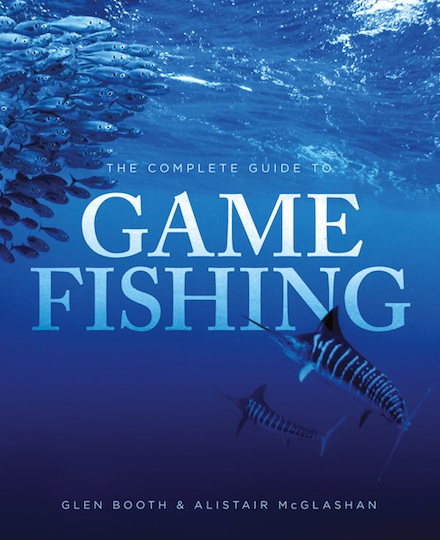 Once the domain of anglers with big expensive game boats, game fishing today is possible in even a trailer-boat
Something to keep your eye out for on book shelves soon is the new "Complete Guide to Game Fishing" which is written by our friends and fishermen Glen Booth and Alistair McGlashan.
I sense some early Chrissy presents!  The book will be on sale from early November.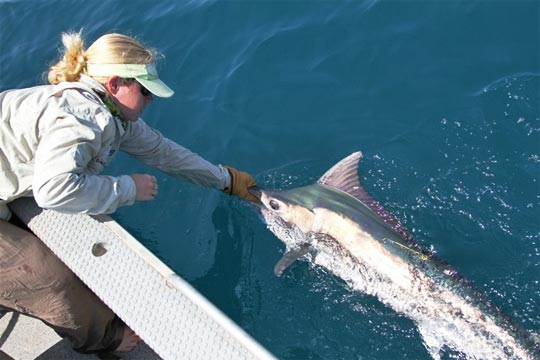 Kristy swimming a juvenile black marlin beside the boat before release.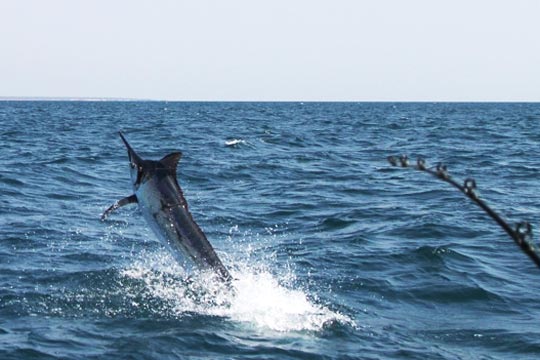 Weipa black marlin tagged on Ben "Notso" Bright's boat Last Cast.
Some Weipa black marlin photos from Ben above to share as well as a link to video clip of a black marlin last week on a popper from Alan "Fish" Philliskirk. If I hadn't of seen it, I wouldn't have believed it! Switched from one popper to the other.