Update: I just heard that Capt. Corey Hard on Askari had a good start to his trip yesterday releasing a nice one that he put at 900lbs at Number 8 Ribbon.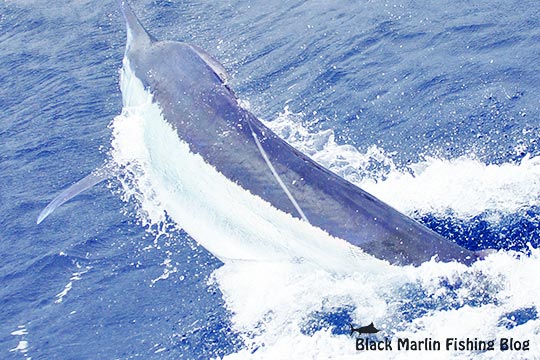 One of my shots from earlier last week.
A quieter day on the reef yesterday. The current is running to the north, perhaps wind generated, and it certainly was more comfortable on the water, but the fish didn't play ball.
From the top, Capt. Chris "Sharky" Miles on Kanahoee took advantage of the relatively calmer conditions of Day Reef to fish there for the day and was rewarded with a bite almost immediately after lines in, releasing a fish that he put at 800lbs. A few bites for the boats fishing on Number 10 Ribbon but lacking the aggression of the previous days. Bobby Jones' Iceman released one.
Fishing down to the middle Capt. Tim Richardson on Tradition also tagged one and Capt. Jared Weir's Shaka released one from a few bites as well. Barry Alty's Mistress released the one from one yesterday as well but said the Middle slowed considerably yesterday.