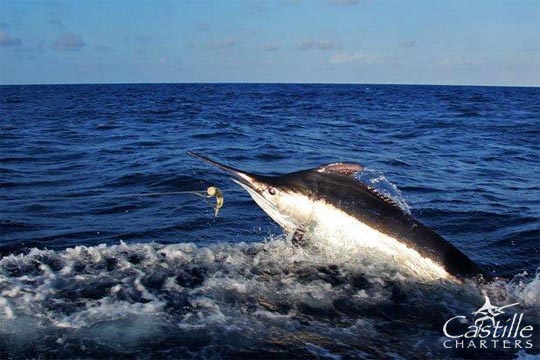 Just a couple more reports from fishing on Tuesday on the reef.  We've only got two more days of these big tides so we're hoping that the water quality will improve after that.  Still, finding fish on the patches of green, Capt. Dean Beech on Castille III released a 750lb black marlin at Day Reef for Paul.  We saw the footage of this fish last night with some crazy jumping manoeuvres that saw Capt. Dean going forward at about 15knots to keep up with her and she was still jumping in front of the boat.  It was caught on a lure.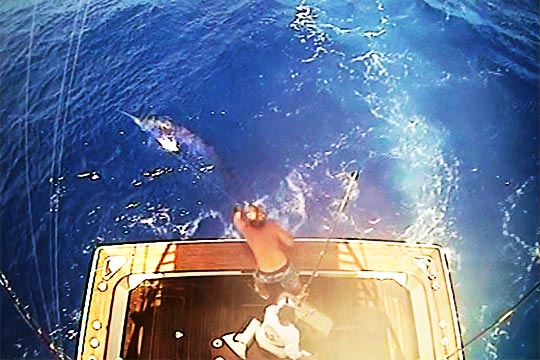 Likewise, Barry Alty's Mistress released a 550lb marlin with a difference yesterday. A blue marlin that behaved like a black.  Barry said the fish did none of the usual blue marlin antics like burning off a heap of line, but rather it just did the black marlin thing and jumped close to the boat and turned it on on the leader after a 9 min performance.
Catch up report from Linden Bank, Christian Chapman's Reel Cross fished last week for 2 from 2 at 350 and 500lbs.  I hear that more boats have headed down that way and are getting a couple of bites a day.  Christian also sent me some more photos from the big fish they lost beside the boat after a good few hours fighting during the Lizard Island tournament.  Great photos–great fish!