Just a few fish to report from the reef today. The waiting game has officially begun!
Capt. Craig "Sparra" Denham's Square Bear returned to Cooktown yesterday from their 3 days in the middle.  Sparra added another two fish on Tuesday at a massive 950lbs+ and 300lbs, both again to Nick from Bud and Mary's Marina, to put them at 3 fish in 3 days including two over 900lb!  You can't get better than that–even when the fishing's slow overall, someone is catching good fish! Thanks to Tara and Ryan for the photo of Tuesday's 950. Beautiful!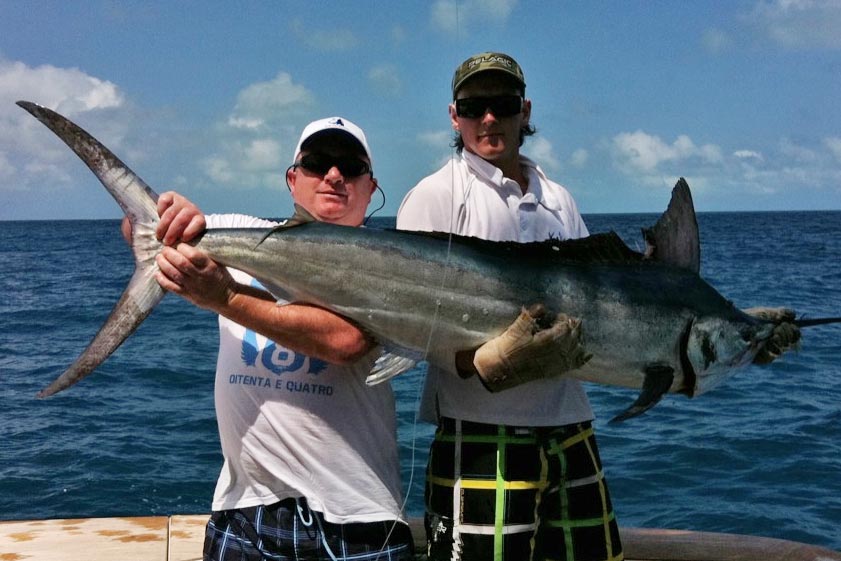 Ross Howson, who's back on deck with Capt. Ashley Wallis on Kalira this season sent me this photo from Linden Bank yesterday.  Ross says they were trying to catch mackerel and hooked up to the wrong species. This fish was one of only a couple caught down the bottom end yesterday.  Capt. Damian Colette on Saltaire wrapped up his overnight trip fishing the Bank and Jenny Louise for a 350lb-er at the bank and pulling the hooks on a nice fish around the 850lb mark at Jenny Louise.
—
More catch up pics: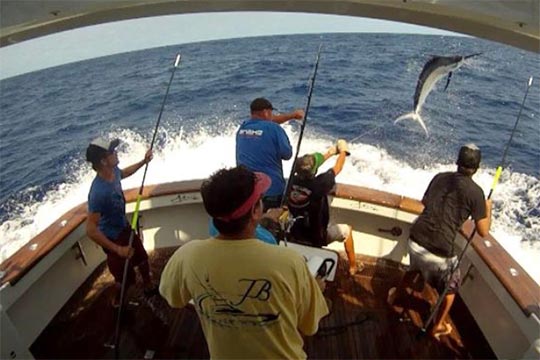 Dave sent me this pic taken on the Go Pro during the LI tournament on Askari – getting right up there!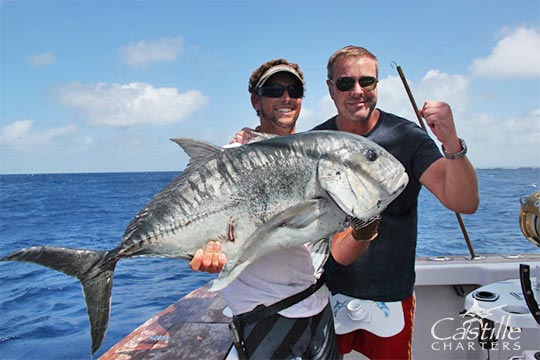 Nice GT's popper fishing on Castille III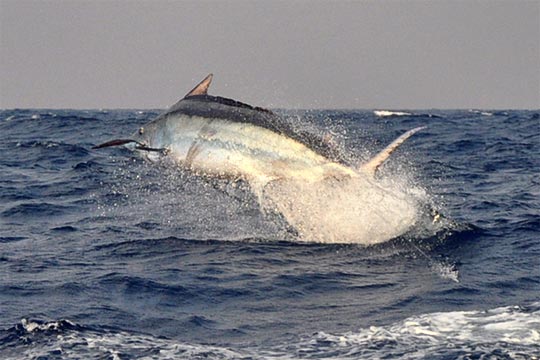 Another nice shot from Christian on Reel Cross