We're in Cairns on changeover today so I'll be waiting at the doors of Woolies when it opens at 8am to do our shopping which means that today's report is EARLY!  But guess what? It's also pretty BIG!  If I do find out more as the day goes on (or photos come in) I'll put them up, so please check back.
Mooloolaba GFC Club President Nathan Douglass and his parents Wayne and Sue Douglass are currently on their annual trip with the team on Kaizen.  After a quiet first day, they moved up the reef to find the fish. And find them they did.  Yesterday started out with a solid fish that they put at 950lbs for Nathan soon after lines in.  But Sue did one better, later in the afternoon she released a fish that Capt. Russell put at over the mark!  I spoke to Nathan last night and he said they were all suitably elated.  He has promised photos which I will add when they come through. Well done all. I hope that Wayne gets his turn in the chair today!!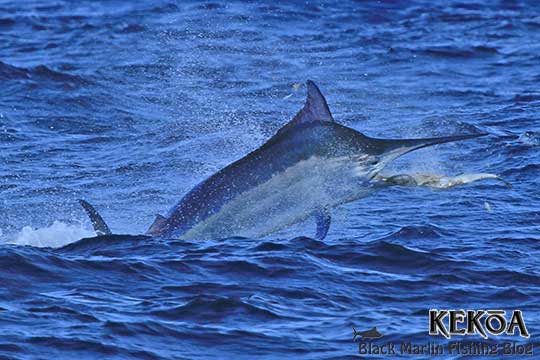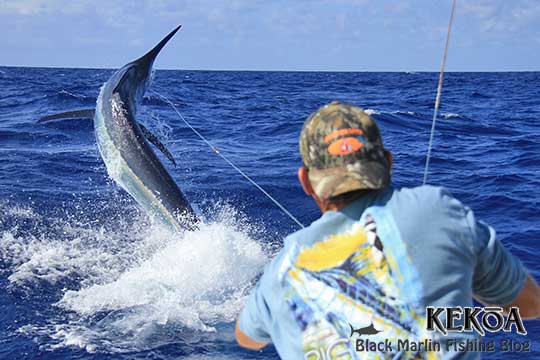 Back down at Linden Bank, on KEKOA we finished our trip with the boys from North Carolina on a high with a 800lb-er for Richard which gave another amazing jumping display and put us on 10 marlin for the trip.  It was almost an even bigger day. At lines in to run back into Cairns we got piled on by a fish about 700lbs which jumped and spat the bait in short order but also had two fish following with her (one bigger) threatening to bite. Maybe they'll be there waiting for us when we go back out today!
Capt. Adam Jordan on Iona 2 went one from two with a fish at 550lbs and jumped a second one about the same size off (video).  Capt. Ian "Wobbles" Ford on Hot Shot went two from three on the little guys while Capt. Tim Dean on Calypso released one about 400lbs and Capt. Tim Richardson on Tradition released one as well.
Hopefully, final results for the Port Douglas Marlin Challenge later today as well.