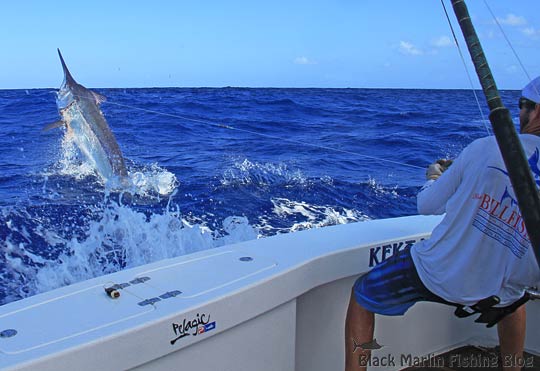 On KEKOA we finished up our final day of the trip with Scott and Ian yesterday adding two on the final day at a nice solid 800lbs for Scott, and another fiesty smaller fish for Ian. I think I redeemed myself with the photos too. That makes 5 in the three days with two big fish at 800 and 1000lbs!
Also fishing nearby and ending up another trip, Capt. Bob Jones on Iceman who also released two.  Bobby and his crew have now wound up their 2011 season and will be heading south.
Joe Zammitt who's just spent another week on the reef sent me the video below from the 900lb-er released on Saltaire on Friday taken from nearby. Great footage Joe – thank you!
And that's all I have right now!  Another quick report this morning as we are on changeover. If any more reports come in, I will add them later so please check back!