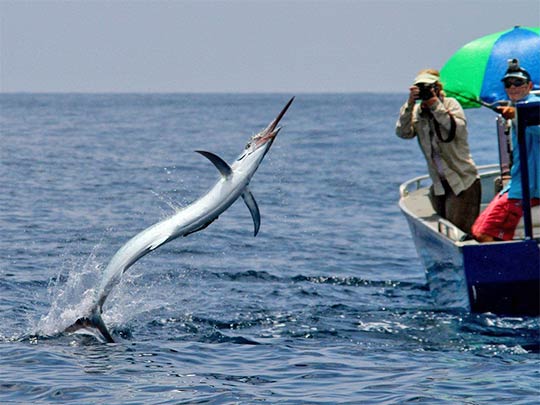 Millimetres that is!
Photo of a 1290mm short length black marlin that Ben "Nosto" Bright and partner Kristy Philliskirk released on Ben's boat Last Cast yesterday.  Photo by Fish Philliskirk from nearby making it look much bigger than it was. Ben estimates it was around the 12kg mark.
Good news on the marlin fishing Cairns front with the big boat Valkyrie returning to port overnight. They fished the seamount yesterday going 4 from 7 — 2 black marlin and 2 blue marlin – the largest a blue estimated at 500lbs.
We head out wide overnight today and so no blog in the morning until we're back in phone range!