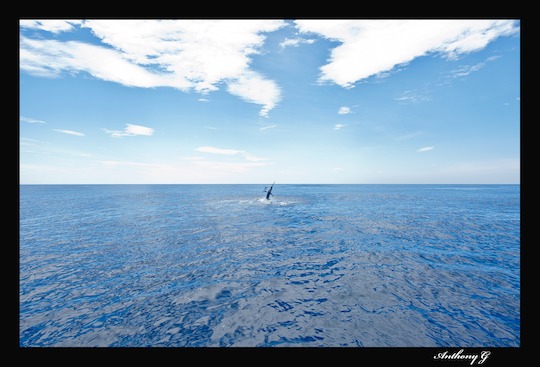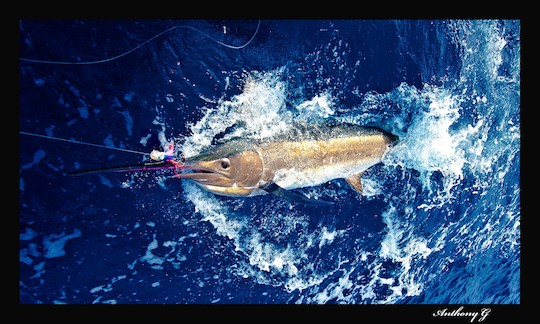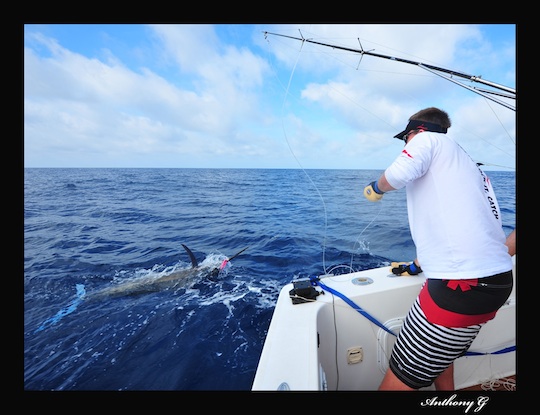 A Gold Coast fishing update from Surfers Paradise GSFC members fishing on Wednesday as well as some fantastic photos from Anthony Goulding (who was along to work the deck and document the trip in photos).
The new owners of Num Nuts have successfully christened the 40 Precision with a 2-2-2 on blue marlin on Wednesday.  Club president Mat Stehmann tells me that the fish were approximately 100kg each for both first time anglers Ben Timmis and Drew Gessner.  They also raised another that didn't eat.
Another club boat Gemma 3 also tagged one and Hoodlum also went 2-1-1.
Beautiful photos Anthony – the conditions look spectacular!