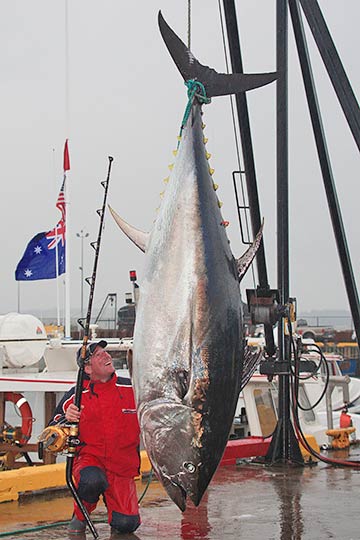 BlueWater Magazine Editor Tim Simpson has announced the 2012 Reader's Trip to Canada to catch grander bluefin tuna.  If you are interested in what might very well be a once-in-a-lifetime experience, read on for more information.
Imagine—in just a few months time:
stepping up for the battle of your life, with these muscle-bound missiles stripping hundreds of metres from even 60kg tackle.  Experience the power!
watching awestruck as tuna, perhaps more than 500kg, casually slurp herring right beside the boat—almost within touching distance.
having the time of your life, on one of the world's most extraordinary gamefishing experiences.
The trip will be conducted with professional captains, Jamie and Troy Bruce, fishing aboard their boats out of North Lake on Prince Edward Island.
Weather permitting, you will enjoy six full days of fishing for giant bluefin tuna, in this quiet countryside location which is one of the most beautiful parts of Canada.
There is some urgency to confirm numbers, however, as the boats and accommodation are currently being held for you and 11 other participants.  So, to avoid disappointment, confirm your participation early. We can take only 12 lucky fishermen on this trip of a lifetime.
Read the full details of the trip and contact Tim if you have any questions.
Tim Simpson
Editor/General Manager, BlueWater Boats and Sportsfishing magazine
(07) 5501 5410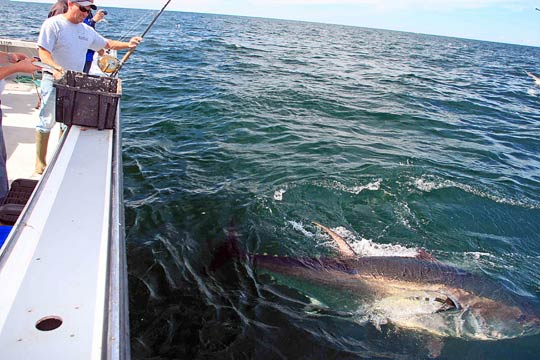 Issue 90 – On Sale Feb 29
This issue contains my 2011 Cairns Giant Black Marlin Season recap, another reason to look out for that in your mailbox or newsagent soon.