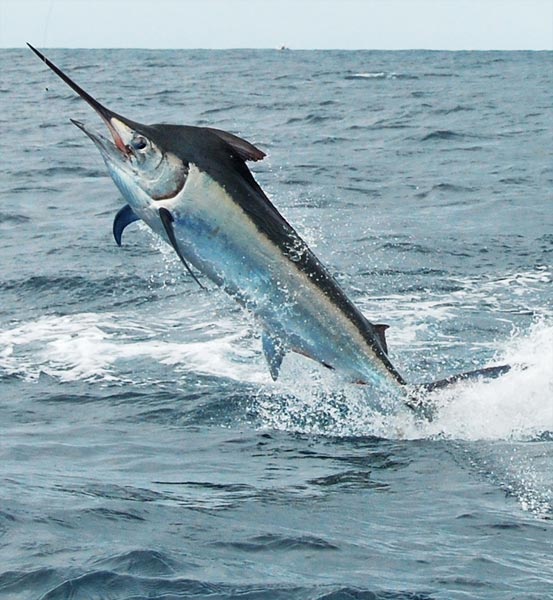 Anthony's shot of marlin mid-flight taken from on board Tonlu II
Capt. Dean Beech on Castille III continues his hot run of fish in the last few days with another 8 marlin tagged yesterday off Port Stephens.  Deano said conditions were a fair bit rougher yesterday and they were one of only a few boats marlin fishing.  They were hooked up on their first within minutes of lines in and saw about 20 fish all up for the day.
Ed Johnson on Jervis Bay boat Sniper skippered by Craig Wilson, also gave me an update of their stats at Port.  Ed says they have just completed a an impressive 2 week stint with 53 marlin tagged & released – mostly striped marlin with a few blacks to 150kg and one blue to top it off.  Congrats to Craig & his interchangeable crew – Ed, Trevor, Josh, Dave, Kurt, Arnold and Craig's daughter Gabrielle!
Below is a wonderful selection of marlin action photos taken by Peter Teys who was social fishing with some mates over the weekend amongst the tournament boats – as well as  a great marlin jump shot from the weekend before from Team Okuma's Anthony Raco above.  Thanks so much for sending these in – and a shout out if anyone has a photo of The Package from either tournament, David would be very grateful for a shot!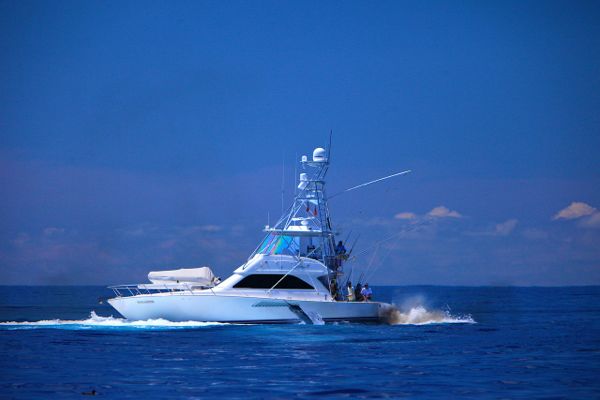 Peter Teys shot of Diversion hooked up.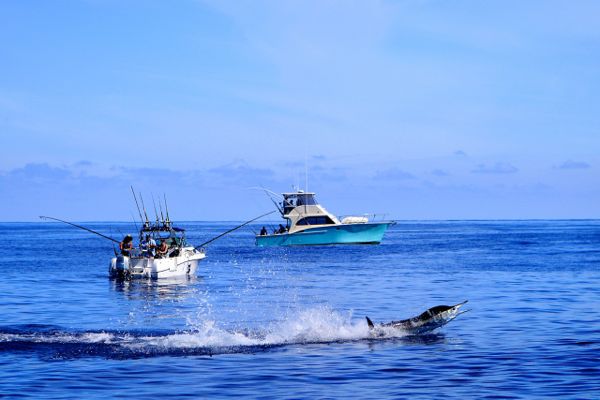 Stripie making its way through the fleet – Peter Teys shot.