I just received the news in my inbox that 4 Australian's have featured in The Billfish Foundation's 2011 Tag & Release Awards.  The announcement:
Mistress' Barry Alty, Gold Coast, was TBF's top release angler in the Pacific Ocean for black marlin.  From the Indian Ocean the top tagging anglers for sailfish were Terence Farrell of Alyangula, Australia (that's Groote Island – I checked!) who tied with Calvin Du Plessis of Dubai, United Arab Emirates. Among the top tagging captains in the Indian Ocean, Bernard Vale, Coral Bay (south of Exmouth), won for black marlin and Ross Newton, Broome, was the top tagging captain for blue marlin.  Newton also tied with Rolly Pierre, of the Seychelles, for sailfish.
Congrats to all!
Photos:
Some more great Port Stephens action photos this time from Scotty and the team on Flying Fisher – featuring Junior (Jay Housham) on the leader: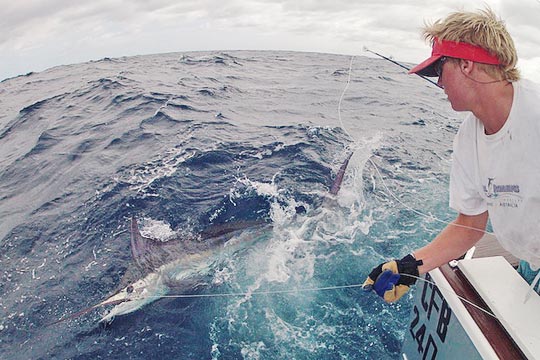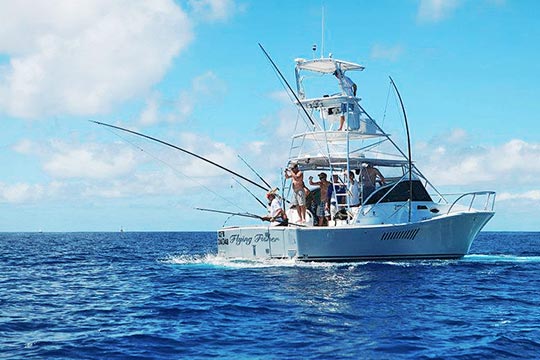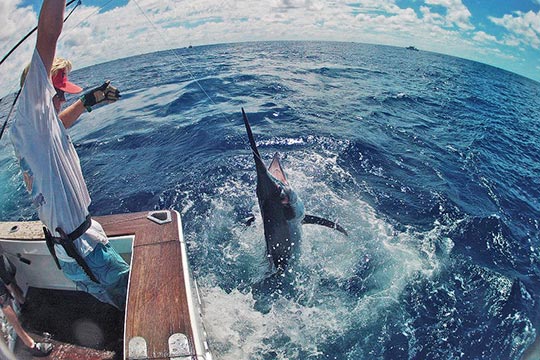 Video:
Al McGlashan has cut together some underwater footage including marlin, a shark and massive bait ball – the clarity is amazing!

Another from Port Stephens, the team on Shakara put together this clip from the Luhrs Billfish Shootout weekend:

And Tyrone from Sheleft send me another clip, this time from the NSW south-coast on board Hot Shot of striped marlin action filmed on the HD recording sunglasses: